New York is a city unlike any other, with an energy and personality all its own. While other major world cities may have one or two unique characteristics which set them apart and make them special, New York is practically defined by these characteristics. Similarly, it is practically filled with exceptional and memorable locations of which the average city may have one or two. While it would be impossible to see all of these locations in one trip (unless the trip lasts several years, which is not unheard of, once visitors get a taste of the city), there are some that cannot be missed for a full and authentic New York experience.
This guide is designed to collect the most important and definitive locations within the Big Apple, that should be on the must-visit list for any visitor, especially first-timers. You could do well to identify any tour that is able to fit in all of the mind-blowing sights of the city, but the best ones will make sure that they hit these iconic locations. Even if you plan to go about the trendy tourism path that involves pretending not to be a tourist, your visit would not be complete without hitting up these locations.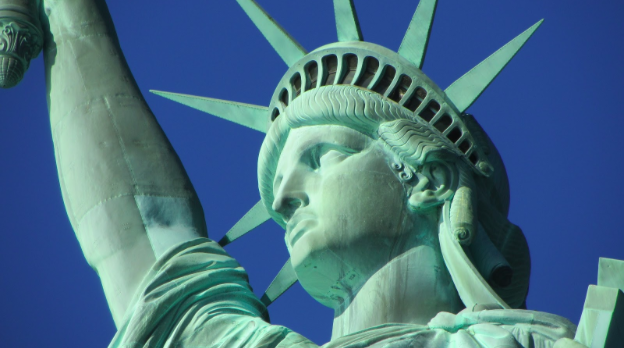 With all that being said, here are some of the world-famous landmarks, amazing architectural achievements and quintessential New York establishments that make the city great, in no particular order.
The Empire State Building
Any legitimate list of must-see New York destinations that does not include this timeless towering structure should be immediately discredited and thrown out. Our list begins with the building that has come to define the New York City skyline for almost a century and that is still just as memorable today as it was when it was completed in 1931. For a couple of informational tidbits to impress other onlookers:
The 1,454-foot-tall building took only 11 months to complete.

The topper's three tiers of lights can illuminate up to nine colors at a time.

A terrace on the 103rd level was once intended to be a docking station for airships.
2. Central Park
Natural green space is a rare enough occurrence anywhere within the city, but the world's most famous bit of urban landscaping is still something to behold for other reasons. The original creators, Frederick Law Olmsted and Calvert Vaux sought to find the right balance between pastoral, formal and picturesque scenic elements. With the open lawn of Sheep Meadow, the linear, tree-lined Mall and the wooded paths of the Ramble, the perfectly achieved just that.
3. The Statue of Liberty
There is no landmark that is so recognizable in New York and no icon that is more emblematic of America more so than Lady Liberty. It is also one of the most highly avoided locations by native New Yorkers, as it is known to be the most common tourist destination within the borders of the U.S. While this is obviously not an NYC location for hop-on, hop-off bus tours, it will be well worth it to pre-book your spot on the ferry and take the trip out to Liberty Island. Frederic Auguste Bartholdi's creation has not only come to define a nation, but an entire era of human existence, and this is the ultimate of must-visits for any sightseer.