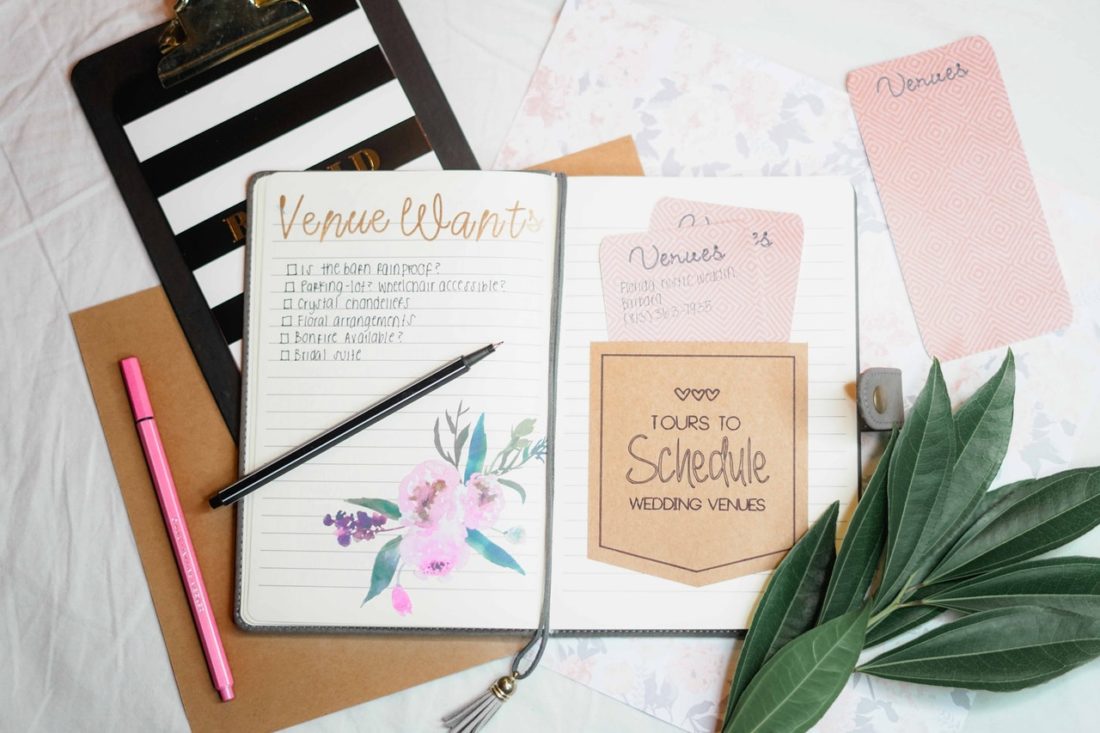 After the excitement of the engagement comes the long, fun and often stressful process of actually planning the wedding. With many brides taking the reins, grooms are sometimes left confused about how to help without getting in the way of their fiancé's special plans.
Keep reading to learn a few tasks grooms can take on to help make their special day a bit easier on their busy partner.
1. Help Keep Things Up to Date
If you're a groom who's leaving the style decisions up to your bride, there are plenty of other ways you can help out in preparation for your big day. One great way to help ease the burden on your soon-to-be-spouse while he or she is busy designing centerpieces is to keep your records and other information up to date.
For instance, as RSVPs are returned, make it a point to update your guest list spreadsheet. Another worthwhile job for the groom is to update the wedding website with information about the venue, recommended accommodations, gift registry and more.
2. Connect with Guests Who Don't RSVP
One task that's usually dreaded but always important is tracking down those guests who fail to send in their RSVP. Even if it's just a few guests, failing to check in could mean not having enough seats or paying for additional meals that will wind up going to waste.
If your bride is busy with vendors, take it upon yourself to call family and friends who haven't RSVP'd. And, if you've utilized a wedding website as an option for guests to RSVP, send an email reminder or via social media as well. That way they can instantly let you know if they're attending and whether they're bringing a guest. If they've misplaced their invitation, they'll also be able to get any important information they may need, like the time and venue location.
3. Plan an Amazing Honeymoon
Show your new wife just how much you appreciate all the hard work she put into planning your wedding day by treating her to the trip of a lifetime.
While many couples opt to plan their honeymoon together, doing the preliminary research and choosing a few awesome destinations is a great way to get the ball rolling and make things easier on a busy bride.
Terrible at planning all the important details of a vacation? Or, are you worried about forgetting something while you're also planning your wedding? Stick to an all-inclusive package at one of the top honeymoon destinations, like St. Lucia, Bora Bora or Fiji. These packages often include everything from your stay to food and activities, so all you have to do is show up and relax!
4. Coordinate the Rehearsal Dinner
Traditionally, the groom's parents pay for and host the rehearsal dinner. While your parents may plan the event, you can help out by making sure your bride is happy with the plans, giving your opinion on location and times, and by preparing the guest list.
Give Your Opinion in Areas You Care About
As a groom, it's your responsibility to help ease your bride's stress in the months and days leading up to your wedding. By taking care of important tasks like updating your wedding website to tracking down missing RSVPs, planning an amazing honeymoon, or coordinating the rehearsal dinner with your parents, you can help take part in planning what is sure to be one of the happiest days of your life. But those aren't the only ways you can help.
While it isn't abnormal for brides to have an uneven share of the wedding decision-making when it comes to flowers, colors or decorations, there's no rule that says the groom can't have a say in all the above. Whether you love creating flower arrangements, have a strong opinion about your wedding colors, or want to be involved in every step of the process, let your bride know. Working together to plan a wedding that fits both your personalities and styles will be a wonderful way to start practicing compromise, a skill that will come in handy once you've tied the knot!