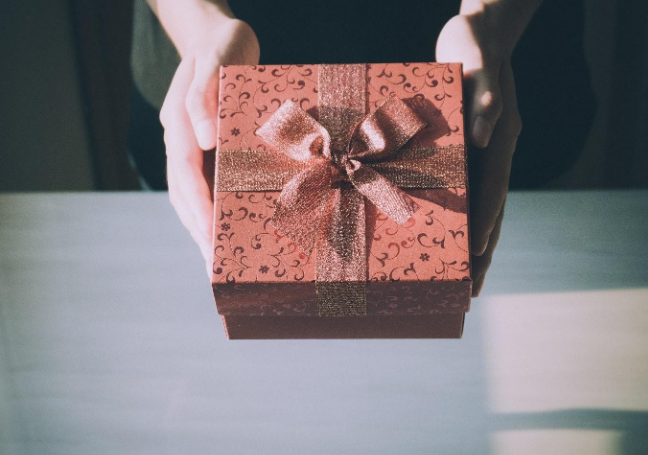 Your loved ones are extra special and you don't always need a reason to give them a gift. But, sometimes, zeroing in on an appropriate gift for a loved one whether it is a parent, sibling, spouse or child can be a hard decision. 
Worry not! You are not the only one with this dilemma, and neither does it reflect your relationship with your family and friends. If you are considering buying a present for a loved one, convenient gift options are something they will surely appreciate.
A Self-Care Gift Kit
Everyone loves to be pampered, although, women are just more vocal and expressive about this desire. However, regardless of gender nor age, a little "me-time" would be a gift that will always be appreciated. 
Get your loved ones a gift that they can use to treat themselves. While you could do the conventional bath and body moisturizing sets for her or a shaving and grooming gift set for him, you might not be the first to give them such gifts. And while everyone can use a new scent every once in a while, and grooming tools also need to be replaced once in a bit, if you want the some other options that are often well received, appreciated, and convenient, consider these tips.
Space Organizer Tools and Accessories
Most of us complain about the lack of space – for everything. Seldom will you hear a loved one gushing about too much room to spare, so work on that premise and provide reinforcement by gifting things that can help free up some space.
This can be a simple cord winder or storage under the bed organizers, cosmetics storage racks, and multi-tool pocket organizers. The goal is to help clear up some space. Your loved one might not just realize that there is plenty of room to go around, but the clutter that's strewn around makes space appear more cramped than it is.
If you are giving this to a spouse or a kid, maybe it's also a subtle way of saying, "Hey, maybe it's time to clean up and get things organized." 
Subscriptions
It might not be something that they can hold on to forever, but subscription gifts are 100% real and convenient.
With most people cooped indoors, this is a very thoughtful way of ensuring your loved one enjoys great food at home. Give them a subscription specific food delivery service in their area. You can also choose to go old school by giving them a Netflix subscription, but they must have watched everything already there, including those on HBO and Hulu. 
You can introduce other subscriptions to them, like full streaming access to Marvel and Disney. Subscription to an online library for unlimited e-books would be nice too. Or you can also get them registered for something new like learning a new language or learning new skills.
A Visa Gift Card to Go Shopping
Many people would appreciate getting a visa gift card because this gives them the freedom to choose whatever they want. 
Visa gift cards are a gift for all seasons, all year round, and it brings with it a lot of conveniences. As a better alternative to giving out cash, this is a subtler way of saying "buy whatever you want, whenever you want," which is fantastic because, alongside a simple gift card, you also give them the gift of choice- to get something they like. Consider adding a special, customized touch, by adding a sentimental photo to the card. From their favorite furry pet, to a frequent travel destination, they will love the graphical sentiment. 
Sweet Slumber Treats
Sleep is vital, and gifts that can improve a loved one's sleep quality are always worthwhile and thoughtful. 
From fresh linens, comforters, and pillows to diffusers and humidifiers with essential oils there's a lot to choose from, for that relaxing slumber.
A Basket of Homemade Treats
Food is life. Munching on something yummy can make things better and your tummy happier too. Not only is homemade food the most traditional gift, but it's also a very convenient one. Who can say no to food? 
Put together a batch of homemade chocolate cookies or a few slices of pie, freshly baked bread with some fruit jams, or even a casserole of pasta. Or a mixed basket of food and drinks that are your loved one's favorite choices. Or a selection of the choicest brews. 
These are considered as gifts from the heart because, again, there's no better way of showing your affection and appreciation but with some delicious food and drinks.  It's old school, but it will always be one of the best gifts.
These suggestions should steer you to the right path when it comes to buying a gift for a loved one. Sure, these are convenient options but it's always the thought that counts, isn't it?