With scenic beauty aplenty in the desert surroundings, as well as a bumping nightlife, great restaurants and awesome hikes, Scottsdale is truly one of the best places in America to celebrate July 4th – and that's not just the bias speaking! The only thing you have to be mindful of is that intense July heat, so make sure, whatever you do, you pack plenty of water and a few snacks.
There's plenty to do around town, so before you go driving to Phoenix, here are a few things you can do around Scottsdale, some of them conventional and some of them… well, a little more out there.
Axe Throwing
Starting with one of the more unconventional ideas for this 4th of July, why not get your friends and throw axes at some wooden targets. Nothing says you love America like getting together with buds and doing the most badass possible activity. Here in Scottsdale there's going to be a BATL (which is short for the Backyard Axe Throwing League) opening up, an urban axe-throwing space coming this winter and already drawing some major buzz, so you have to start prepping for that! The premise behind the sport is pretty straightforward: you grip your axe, and then cock it back over your head and bring it forward, releasing your grip as the axe becomes parallel with the ground. If all goes well, the axe hurls forward and hits the wooden target in front of you. Think of it as a much larger game of darts.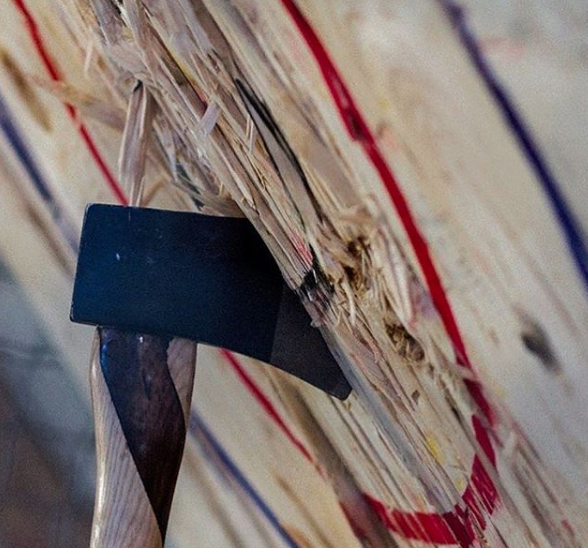 WestWorld
No, not the popular HBO TV show about sentient robots. The Scottsdale WestWorld is a big facility that plays host every Independence Day to a rip-roaring party. There's going to be bull-riding, rodeo, pony rides, face painting, BMX biking, food, drinks and fireworks. That's a pretty exhaustive list of entertainment. If you're celebrating this Independence Day with a family, you really can't go wrong with WestWorld, since it's got a little something for everyone.
Camelback Mountain
For the outdoors-minded Arizonan, Camelback Mountain can be the perfect hike to help celebrate the 4th of July. The Echo Canyon Trail and Cholla Trail may be extremely difficult, but your reward for finishing is a stunning aerial view of the desert. Aim to be at the top for sunset to witness an even more spectacular display, and bring along provisions to have a picnic.
The Good Old Fashioned Backyard BBQ
It's no secret that Arizona has some of the best beef around, so the only patriotic thing to do would be to gather together with friends – after enjoying one of the above suggestions –lighting up the grill and throwing on a few porterhouses. Check out these ideas for an Independence Day BBQ, like DIY décor, red-white-and-blue cake, classic American cocktails and more.
July 4th weekend is a time to get together with the people we care about and celebrate the country we love. Whether you do that by throwing some axes, watching a rodeo, hiking a mountain or just grilling up some steaks in your backyard, one thing's for sure: Scottsdale is the place to do it.