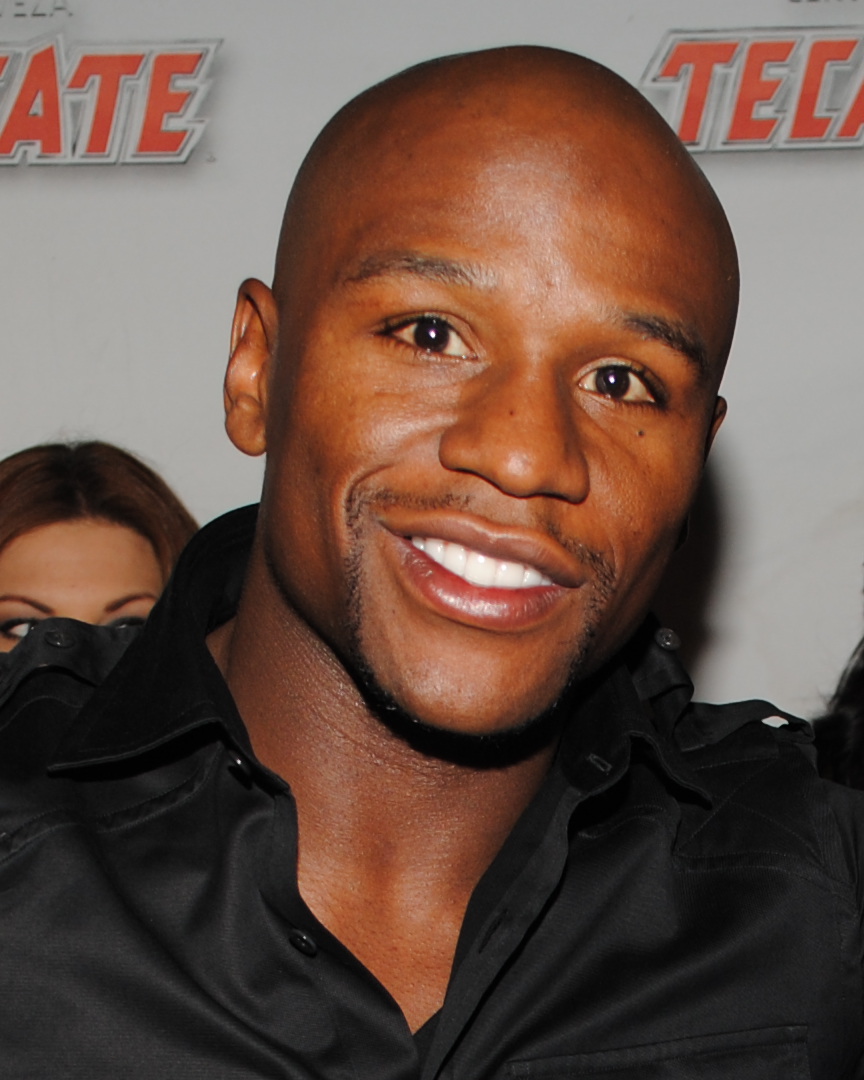 If you're lucky enough to be born with an unrivaled talent or skill then the world can be your oyster. Few ever make it to the upper echelons of sport but those that do can reap financial rewards that are simply staggering.
Floyd Mayweather
Boxing fans will be pleased to know that Floyd Mayweather is the highest paid sports star on the planet. With total earnings topping an eye-watering $285 million in 2018.
The vast majority of that came from the 36 minutes he spent in the ring with Conor McGregor. That earned him $275 with the additional $10 million coming from endorsements.
Conor McGregor
His rival, Conor McGregor is fourth on the sports rich list on $99 million in earnings. Getting paid significantly less than Mayweather for that bout, McGregor's purse was just $85 million. Boosting the coffers was $14 million from sponsorship deals.
The two sports stars that fill spots number two and three are fierce rivals in their own right. Continually competing for the world's best footballer are Lionel Messi (No. 2) and Cristiano Ronaldo (No. 3).
Lionel Messi
Messi, the Barcelona FC superstar, gets paid $84 million in salary and bonuses from his club. But he also earns an additional $27 from endorsements around the world. Clearly the Argentinean knows how to strike a deal as well as he strikes a football!
Cristiano Ronaldo
Ronaldo, often overshadowed by Messi, can take some consolation in the $108 million that he banks annually. A one-man empire, Ronaldo has his own range of clothing, shoes and fragrances that help bump up his net worth by an extra $47 million a year.
Neymar
Close behind them, is Neymar. Lionel Messi's former Barcelona teammate hit the jackpot with a $600 million transfer deal to Paris Saint Germain, $350 million of which will be paid to him through his salary by the time his contract ends in 2022.
LeBron James
He may have been pipped to the post by the boxers and footballers, but LeBron James is the highest paid basketball star in the world. Earning a whopping $85.5 million, he actually earns more from his endorsements than he gets paid.
More than $50 million of his annual earnings are from the likes of Nike, Coco-Cola and Beats by Dr Dre. But $30 million of that comes from Nike alone. No active player sells more of his signature trainers than LeBron.
Roger Federer
Staying top of the tennis game over such a long period of time is one of the most difficult things to do. One injury, a bad match and that's it. Nobody is paying you a salary, you just have to go out and win it. That's also why Federer makes far more money from sponsorship deals that he does in earnings.
In fact, from his $77 million in 2018, $65 million of it came from endorsements. In keeping with his brand, Federer has deals with high end brands such as Credit Suisse, Nike, Mercedes Benz and Lindt, to name just a few.orse Racing
So whether it's boxing, football, horse racing, tennis, basketball or the NFL, if you're good enough then the money comes flooding in. But it takes more than natural skill. The sports stars above are masters at negotiating deals and realizing their true worth. You can't just be talented; you have to be very smart as well.