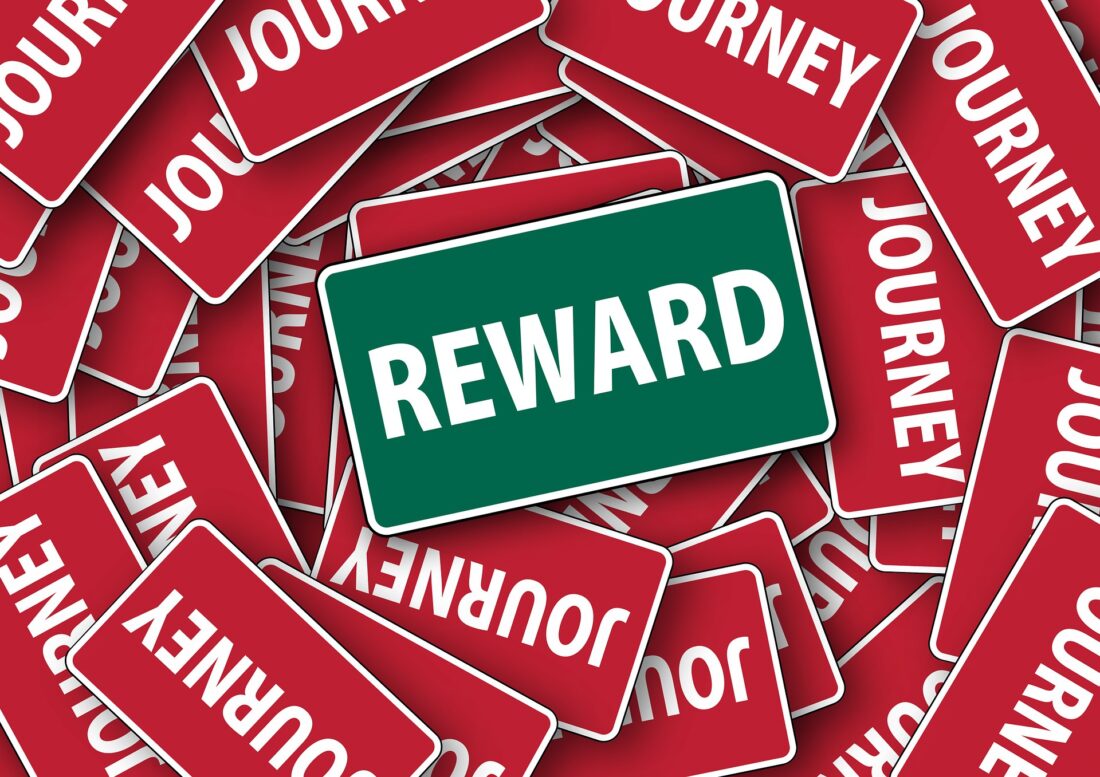 Did you know it costs five times more to acquire a new customer than to keep an existing one? Not only is it more cost effective to keep your customers, it's also more valuable. Repeat customers tend to spend more, which increases their lifetime value.
With these facts in mind, it's easy to see why businesses are invested in customer loyalty. One of the best ways to encourage loyalty is to create a customer reward program.
Some business leaders hesitate to create this kind of program. It sounds like it could take a lot of work. With this step-by-step guide, creating a customer reward program is easier than ever.
Does a Loyalty Program Make Sense?
The first step is to decide if a customer reward program makes sense for your business. If you're very small with an already loyal clientele, you may want to offer them more. Doing so, though, might not make sense because it could devalue your products or services.
It also may not make sense if you don't have much competition or you're competing effectively on another aspect, like price.
A customer loyalty program makes sense if you're looking for a way to compete more effectively. It gives people a reason to choose you, even if they might not otherwise.
Customer rewards programs can involve a bit more administration and accounting as well. Make sure you have the capacity to handle this.
Decide What Your Customer Rewards Look Like
Next, you'll need to decide how you'll reward your customers for their repeat business. There are a quite a few different models for customer rewards. They include:
Points collection programs
Discount cards
Membership rewards
Free item rewards
Programs where customers collect points that they can then use for rewards are very popular. These programs usually encourage people to buy more and to buy more often as well.
You can also offer a program such as a discount card, which gives customers a discount any time they shop. Another option is to have customers sign up for a program that offers rewards at different levels of membership. They earn their way into different tiers by shopping with you so many times or spending so much.
Finally, there's the classic free item. If a customer buys an item from you a certain number of times, they receive a free item. If you have an ice cream parlor, you might reward customers with a free cone or sundae on their tenth visit.
A free item reward is usually easiest to administer. Customers love points collection programs, but they can be more difficult to run.
You'll also want to consider the impact of the program. If you offer a discount on every purchase, will that hurt your bottom line? If you offer customers something for free, does it undermine the value of it?
Offering What Customers Want
It's a good idea here to talk to your customers. A simple survey can help you discover what kind of program would work best for them.
If people say they want a points program, make sure you pay attention to the kinds of rewards they want. If points can only be redeemed for things people don't want, you'll have a hard time convincing anyone your program is worthwhile.
What you offer as rewards should add value for your customers. You might think free items or collecting points adds value, but your customers may disagree. If customers have to visit too many times or collect too many points, they may not see the value of the program.
Get Technology on Your Side
Now you need to find a way to offer your customer reward program. The ice cream parlor or a local pizzeria may offer a simple stamp card to customers.
If you're running any other kind of program, you'll likely need something a little more advanced. Starbucks has a custom app for their reward program. It allows people to log in and see what points they've earned.
You may want to think about an app as a customer portal. Don't forget about your own back end, though. You need somewhere to centralize information about accounts, points collection, and more.
This data can be useful in helping you create even more personalized offers. Personalizing offers can assist even more in retention.
The right technology can also help you at checkout, making it easier for customers to pay their bills or manage their rewards. If someone wants to cancel a membership or rewards, technology can help you retain them too.
Find out more about how the right technology can help you keep your customers.
Market Your Customer Reward Program
Now you need to market your new customer loyalty program. After all, if no one knows about it, they can't sign up for it.
If you have a bricks-and-mortar store, you probably want to advertise the program at the register. You may also decide to have someone hand out literature and enroll customers when they enter the store.
What about online? You can create an advertising campaign, along with a landing page. When people click the link, they end up on a page that tells them all about the program and entices them to sign up.
You can also encourage people to sign up by using pop-ups on your website. These forms can encourage people to enroll or learn more. You can also ask for enrollment at sign-up.
A press release can also be a good way of getting the word out.
Offer Multiple Opportunities to Enroll
Make sure you give your customers ample opportunity to enroll in the new program. They may decline the first time, because they're in a rush. They may need more time to make a decision.
You may encourage your staff members to ask customers about the loyalty program with every purchase. If someone says they don't have a loyalty card, then you can ask if they'd like one.
Online, you can do the same thing. You may provide a button that lets customers select "don't ask me again."
Make signing up easy. You can have people sign up in store or quickly and easily online. You may ask them to download an app and create an account with just a few clicks.
The easier your program is to use, the more likely it is your customers will love it.
Start Building Customer Loyalty Today
When done right, a customer reward program is a great asset for any business. It can help you build customer loyalty and reward the people who are already loyal customers. This increases their value to your business.
Looking for more tips to keep people coming back to your business? Check out the archives! We have plenty of how-to guides just for you.