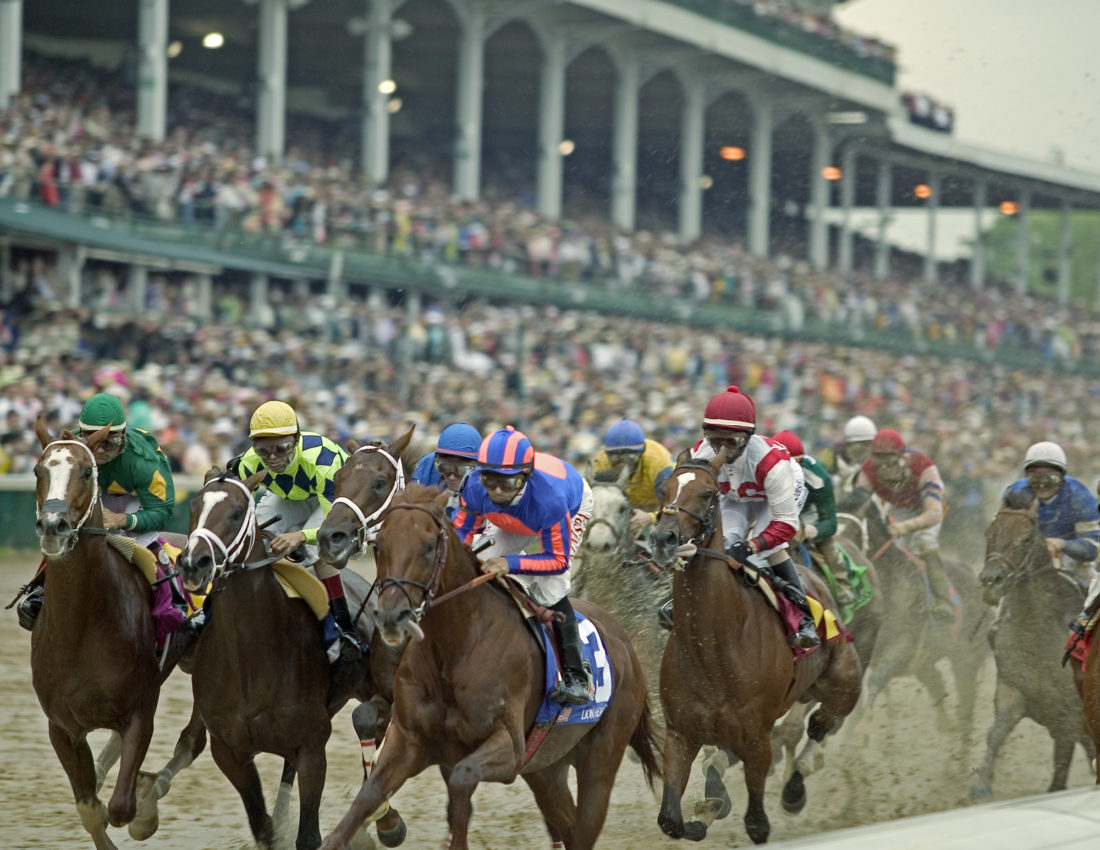 Who says two minutes isn't long enough? That's about how long the Kentucky Derby lasts and its enough to be one of the most captivating spectacles in all of sports.
Year after year, it attracts the attention of millions of people, serious equestrian enthusiasts and laypersons alike. Even if just a for a day, you can pretend to be an old-timey horse racing better and try your luck at picking a horse.
Many people just pick a horse at random or just choose a name they like. Read ahead to learn the secrets of betting on the Kentucky Derby.
An Emotion, A Turbulence, An Explosion…
These were all words that beloved American author, John Steinbeck, used to describe the Kentucky Derby. Clearly, The Kentucky Derby is the greatest horse race in the world.
More than just a race, it has become a tradition that is more Kentuckian than bluegrass.
Before you die, you need to try betting on the Kentucky Derby. Tips for how to win are everywhere but are often based on nothing more than superstition.
Betting on the Kentucky Derby
Looking for tips to betting on the Kentucky Derby, are ya? Psst… Come right this way.
Oh, that's right. Although sports betting is still illegal in some states, betting on horse races is legal almost everywhere. You can even bet on Kentucky Derby 2020 online in most states.
In 2018, the race drew in well over $200 million dollars worth of bets. There is no shortage of money to be made. Winning could earn you a small fortune.
Kentucky Derby Betting Tips
Some people rely on dumb luck but you'll have a much better shot if you look at the betting tips that the experts recommend.
The next race will take place Saturday, May 2nd, 2020. Now is a better time than ever to begin formulating your strategy.
Types of Bets
There are six traditional types of bets you can place.
Win

: You get paid if the horse you pick wins the race.

Place

: You win if your horse place first or second. 

Show

: Your horse just needs to get in the top 3. It doesn't pay as much but your odds are better.

Exactas

: To hit the exacta you have to pick first and second-placed horses

Trifecta

and the

Mighty Superfecta

: The trifecta and superfecta require you to pick the top 3 and top 4, respectively.
Understanding The Odds
When placing a bet, you should understand how the odds and handicaps work. This will help get a realistic understanding of your chances and amount of money you could win.
If a horse has 4-1 odds, that means that out of five times, it could be expected to win once. The higher the first number, the less likely it is to win but the payout will be higher.
If a 4-1 horse wins, people who bet on it to win will be paid four times their bet plus the original wager.
Ready the Mint Juleps
If you are into sports, horse, history, or just dressing up and having a grand old time, betting on the Kentucky Derby needs to be on your bucket list.
Be sure to read about the horses and their records. In the end, only you can pick one for yourself.
Check the blog for more articles about sports and sports betting.