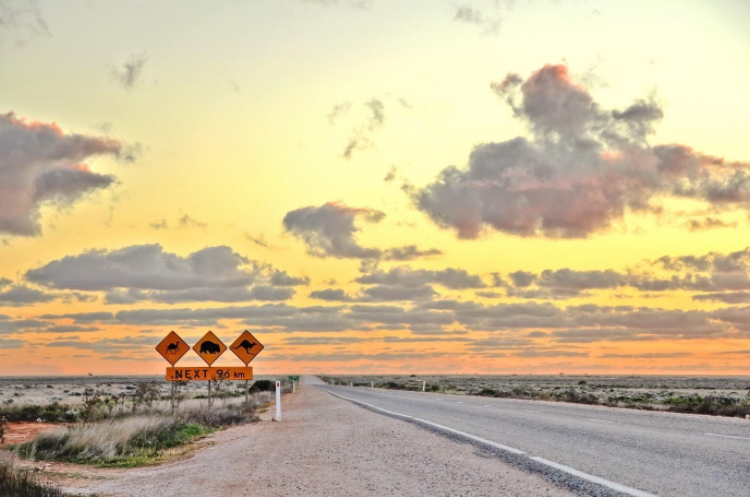 Planning an adventure up north of WA? Gear yourself up for the 10 best things to do in the North West. Expect to witness a true blue Australian outback as you travel across rocky roads, through dense woodland, and skim the coastline as the setting sun takes a dip. If you're not quite the rugged terrain, four-wheel-drive kinda person – don't fret. There are plenty of leisurely activities running throughout the year including local dining, cultural, wildlife, and heritage experiences to take part in. 
Families with young children and people looking to "get away" from the city can find generous pockets of stillness and calm amidst the wildness of the North West. Many small towns in WA have their own unique history and activities that make for a great stopover. That said, make sure to pack your bathers and walking shoes just in case you decide to get outdoors. 
There's Something for Everyone In North West WA
Grab a map, a drink bottle, and your phone and start planning your journey up north. This list of the 10 best activities in the North West offers plenty of inspiration for a thrilling (or relaxing) road trip. We've broken it up into 4 parts to suit fun families, cozy couples, awesome adventurers, and tasteful travellers. But hey, if you see something that looks fun but is a little outside of your usual travel routine, why not check it out? You could discover a love for dolphins, local histories, or fine dining along the way.
For A Cozy Getaway: Perth To Geraldton
The Pinnacles
Illegal Tender Rum Co. Distillery Tour Australia
Museum of Geraldton

Heading up from Perth city, you'll want to stop for a quick photo op of The Pinnacles at Nambung National Park. Further on, you can cozy up in Rockpool Beach House in Dongara for a day or more. After a morning of surfing or sunbathing, drop into the multi-award-winning Illegal Tender Rum Co. for a heartwarming sip of true blue Australian rum. Their 5-star rum distillery Australia tours are complete with a tasting of their truly sophisticated outback spirits and rum. Then you can hop over to the Museum of Geraldton's Shipwrecks Gallery to witness what remains of four Dutch ships. Take in the rich history of the land before going art gallery hopping the next day.
For A Bit of Family Fun: Perth To Shark Bay
Denham, Shark Bay 
Wula Gura Tours
Shell Beach & Woodfired Pizza
Stop by a World Heritage Site, Shark Bay, for breathtaking outdoor and educational experiences. Visit the Monkey Mia Conservation Park to see a dolphin feeding session and to learn all about these intelligent creatures. Dip your toes into the Little Lagoon, or bring some snorkeling and kitesurf gear for some epic ocean fun. If you have another day or so, go on a Wula Gura Tour for a breathtaking adventure through Australian landscapes. Be mesmerised by the Shark Bay cockle shells on Shell Beach before you wind down with some woodfired pizza. 
For The Wild at Heart: Along The Gibb River Road To Broome
Bandilngan Windjana Gorge and/or Dalmanyi (Bell Gorge)
Dimalurru (Tunnel Creek) 
Expect for the landscape to become more wild and unpaved the further north of Perth you go. The Gibb River Road is an explorer's haven, boasting beautiful gorges, creeks, and waterfalls that the brave will want to explore. Some of these places require special permits or alternative transportation to arrive at, making the journey even more exciting. As this trip is a pretty long one, you should plan for delays and stops along the route. 
Visit the 3km long limestone Bandilngan Windjana Gorge, a home to a large group of freshwater crocodiles and a natural museum of marine fossils. The Dimalurru (Tunnel Creek) is an underground tunnel that stretches for over 750 metres, and is also the oldest cave system in Western Australia. If you travel in an off-peak season, you might be lucky to find a quiet spot in the Dalmanyi (Bell Gorge) for a refreshing swim in a naturally occurring infinity pool at the top of a majestic waterfall. Just watch your step if you get too close to the edge of the waterfall! 
You can then set up camp at a nearby campsite. It's a good idea to book well in advance so you can secure a spot close to all the attractions. Besides packing a light tent and/or your bathers, you will need to be very prepared for unexpected occasions. You definitely have to pack non-perishable food, water, and medical supplies or an emergency kit for a trip up to the wild North West. And if you want an outdoor adventure that's a little more "tame", you can always join a guided trek, a wildlife experience, or an air tour to meet like-minded people and learn something new.
For The Ones With Fine Taste: Shire of Chittering 
Wineries: Stringybark Cottage, Nesci Estate
Picnic: Carty Reserve, Spoonbill Lake, Village Green, Djidi-Djidi Ridge 
Luckily for you stylish travellers, there are plenty of places to wine and dine in the North West, so you can get dressed up for a couple nights out on the town. From award-winning distilleries and wineries, to local pubs and beach club resort restaurants, there is a huge selection of cuisines and locations to try out.

Some of WA's award-winning wines and top of the range produce come from the Shire of Chittering. The region's fertile soils are the perfect home for vineyards, citrus plantations, and excellent produce. Naturally, people who visit this quaint countryside can experience the best of both the beautiful outdoors and the freshest foods that go from farm to plate. Enjoy the local wines, special mains, and seasonal desserts of Chittering. 
To really get into the country-living headspace, take on the region's self-guided trail to find the best local businesses and growers. Grab a bit of everything and cook up your own lunch, making sure to follow the trail. Eventually, you will arrive at your own picturesque picnic spot for a gourmet meal like no other.