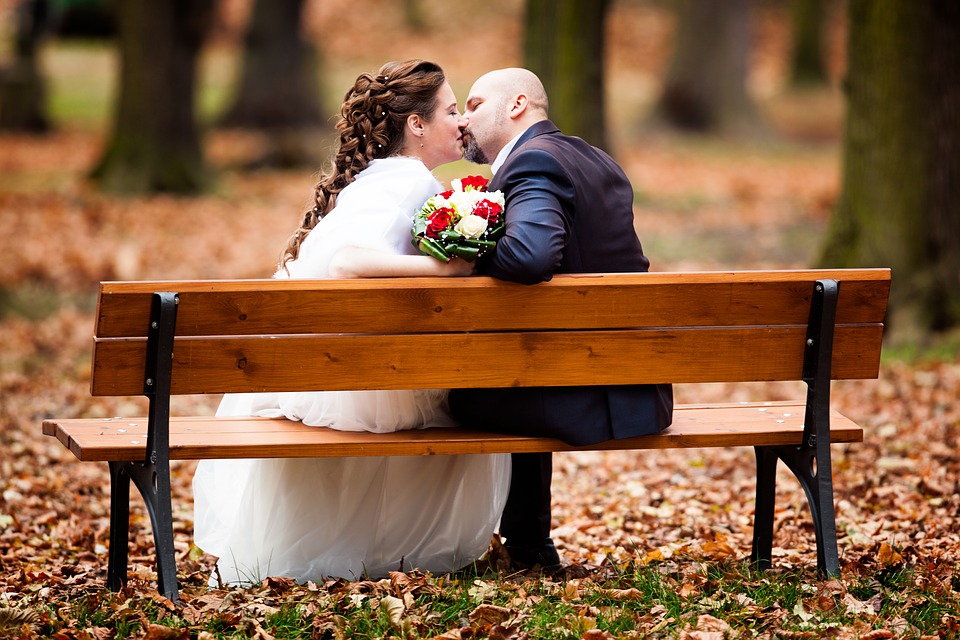 With summer almost upon us, fall is coming up sooner than you'd think. If you're getting married in the fall, unfortunately, it's probably time to start getting on the ball with what you need to do for your wedding. Because while it can be dreadful, it's also a task that the sooner you get out of the way, the more secure you'll feel moving forward. That's why I'm providing a few helpful tips on how to get started. Check them out below:
Assess The Overarching Cost
If you're going to be getting married, then one of the first things you need to do is assess the cost as well as what's your affordability. As noted by Fortune, the average wedding costs around $35,329, which is quite the significant number when you consider everything that goes into that. And if you're not looking to aim that high in regards to cost, then there are a few great considerations you should make on the overarching costs.
While most of us know the big pain points of wedding costs, learning how to address them can be a whole different beast. For example, in looking at something like a venue, which is usually the biggest chunk of expenses. While it's hard to cut the cost of a venue completely, try to inquire about places like a family friend's farm or alternative spaces you might not have thought of can go a long way. Taking this strategy to a lot of what you do will not only help save but give you a much better picture of what you're spending overall.
Hone In On The Details
Another important aspect of the wedding process is honing in on the details to ensure that you're able to save. Believe it or not, there are quite a few items that those about to get married overlook when they're shopping around. For example, the average wedding dress costs around $1,100, but you could save a fortune by buying from a web-based company like Azazie. If you're looking for deals like this, then taking the time to be strategic is a must.
Make a list of all the items you're going to need for your wedding, no matter how big or small. Additionally, don't hesitate to try and pull quotes from the local area of where you're looking to get married, being patient for the right deal. Because although this can be a lengthy process, it's also one that you'll receive much more benefit from by waiting for the right opportunities to arise.
Have A Good Way To Share
As weddings are a joyous occasion, people love sharing it online. In fact, as noted by AdWeek, 82 percent of couples use a hashtag to share their wedding on social media, which is a pretty staggering figure considering the sheer number that is. And if you're looking to follow suit, then knowing how to share on social is crucial to getting everyone involved with your wedding.
Of course, one of the most popular choices for sharing your wedding is on Instagram, which can be a great medium to bring your guests together through a clever hashtag. Networks like Tapshare are great for sharing photos you want available to your family, all accessible in an environment appropriate for all ages. Regardless of what you pick, make it something that showcases your wedding in the light you want.
Don't Forget About The Honeymoon
Finally, one aspect of your wedding almost every couple will admit is a top priority is your honeymoon. This is something to take into account from the very beginning. This is one vacation that's supposed to last you a lifetime because as noted by CreditDonkey, with the average honeymoon costing between $4,000 to $5,000, this is supposed to be an all-out experience. And if this has been an aspect you've been neglecting, then I highly recommend you get started ASAP.
Sit down with your significant other and decipher through the different places you're looking to honeymoon and why. If you're feeling stuck, it's helpful to get a general idea of where you're trying to get married, followed by going straight in on the place that aligns with both your interest. Remember, your honeymoon is about you and your significant other, so prioritize this as a first objective over anything else.
Why did you choose to celebrate your marriage with a fall wedding? What has been the most rewarding part of the process so far? Share your fall planning experiences with us in the comments section.