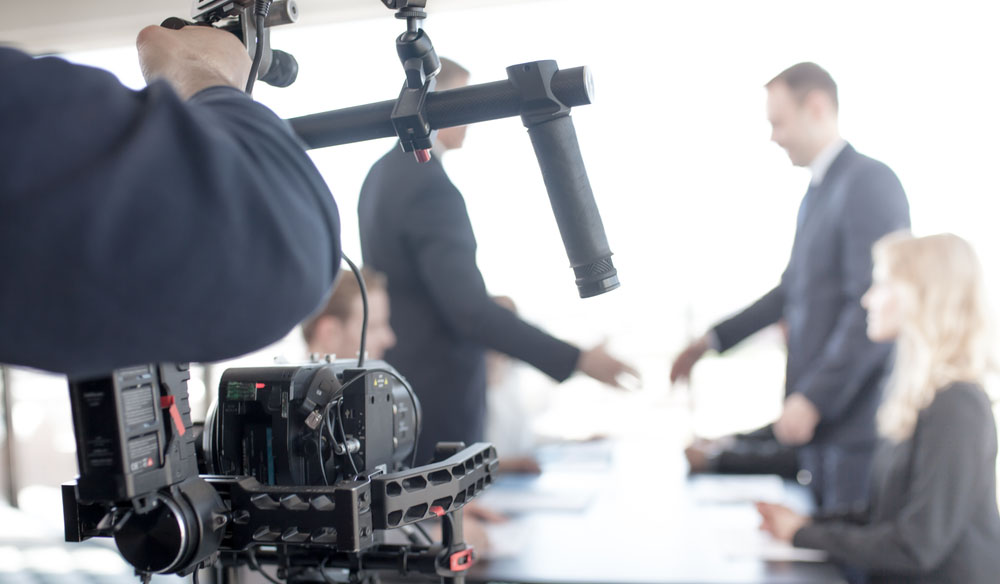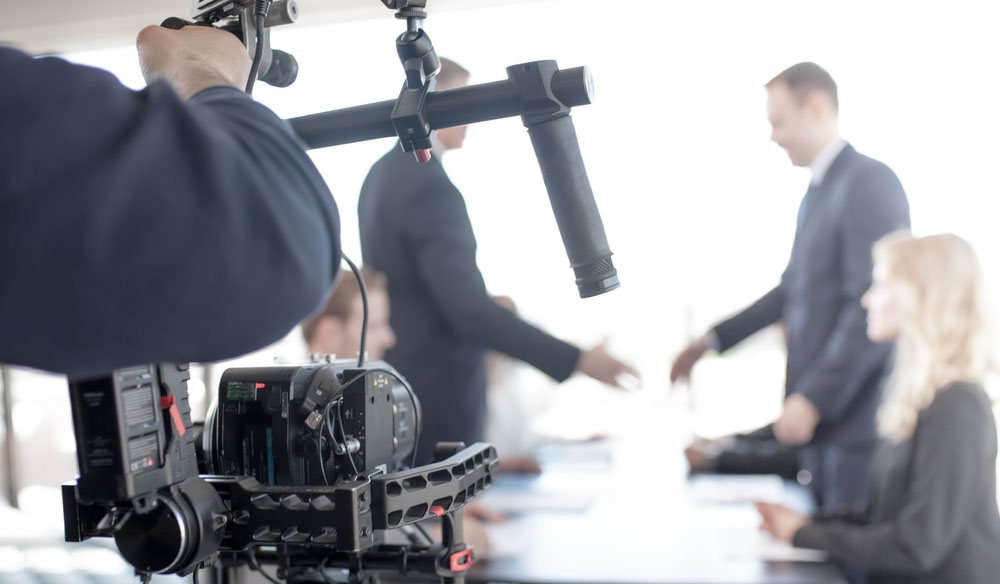 Video is the most consumed content on the internet these days, surpassing things like written blog posts and social media posts. If you want to get the message out about your company and brand, then creating quality video content is essential.
In this article, we'll look at some ways a corporate video can level up your business, spreading the word about your brand, current promotions, and more. 
#1 – Videos Can be Used To Demonstrate a Product
It doesn't matter whether it's a brand new product release or one that's been available for some time, everybody likes to know how to use a product or get the most benefit out of a product, and what better way to demonstrate that than through a corporate video.
Reading text to try and understand something is okay, but it's hardly on the same level as showing people how to use a particular product. The old cliche states that a picture is worth a thousand words. Well, a video is likely worth way more words than that.
Videos allow the presenter to show rather than simply tell. In other words, a product can be demonstrated visually instead of just being talked about. 
#2 – Corporate Videos Can Be Used For Recruitment
Most companies need to recruit new staff from time to time, and the more specialised your business is, there will be the need to attract people with specialised skills.
Corporate videos can be a very effective recruitment tool to lure in just the right candidates. This will save your business the time and headache of dealing with applicants who simply don't fulfill the requirements.
In your recruitment video, you can offer details about your company, the job roles on offer, what qualifications and experience are required, what working for your company is like and so much more. And the cool thing about the video is you can pack quite a bit of information into one short presentation. 
#3 – Create Staff Training Videos
Rather than always having to have someone present to put employees through certain company training, instead, you can create a series of corporate training videos that staff members can view at any time.
This approach can save money on hiring trainers, save time for key members of your employ, and you can amass an effective library of corporate training materials that can be used over and over again. Videos can even be viewed by new employees in the comfort of their own homes before they even commence employment.
Corporate training videos really are a top idea to streamline processes in your business when it comes to training and efficiency. 
#4 – Spread the Word About Your Brand
This is a form of marketing video that focuses on your particular brand, what you offer, why customers should choose your business, and so on. While you want to try and maintain an air of humility, brands also need to promote their good points in order to attract business in a competitive world.
Don't be tempted to diss the competition. Instead, simply focus your video on your company's competitive advantages and play those up, reinforcing your brand and building trust with your audience.
Most of all, when promoting your brand, it's important that people like you. That's why it's vital to choose just the right presenter to be featured in the video. These days, if people don't like you, they won't buy from you. 
#5 – Make Your Video Shine With Professional Video Production Services
Professional corporate video production is virtually a must if you want to level up against your competitors. Having a team of experts working on your corporate videos with you will really make your presentations shine and stand out, no matter what aspect of your business you are promoting.
To find a professional video production service in your location, simply search online for terms like:
corporate video production Sydney

video production company Sydney

And so on…
For your area, simply substitute with the name of your city.
In Conclusion
Professional corporate videos offer many advantages for your business, and it's best to have them planned, filmed, and produced by a video production company for optimum results and effectiveness. Focus your marketing efforts through video and watch your business go to the next level.