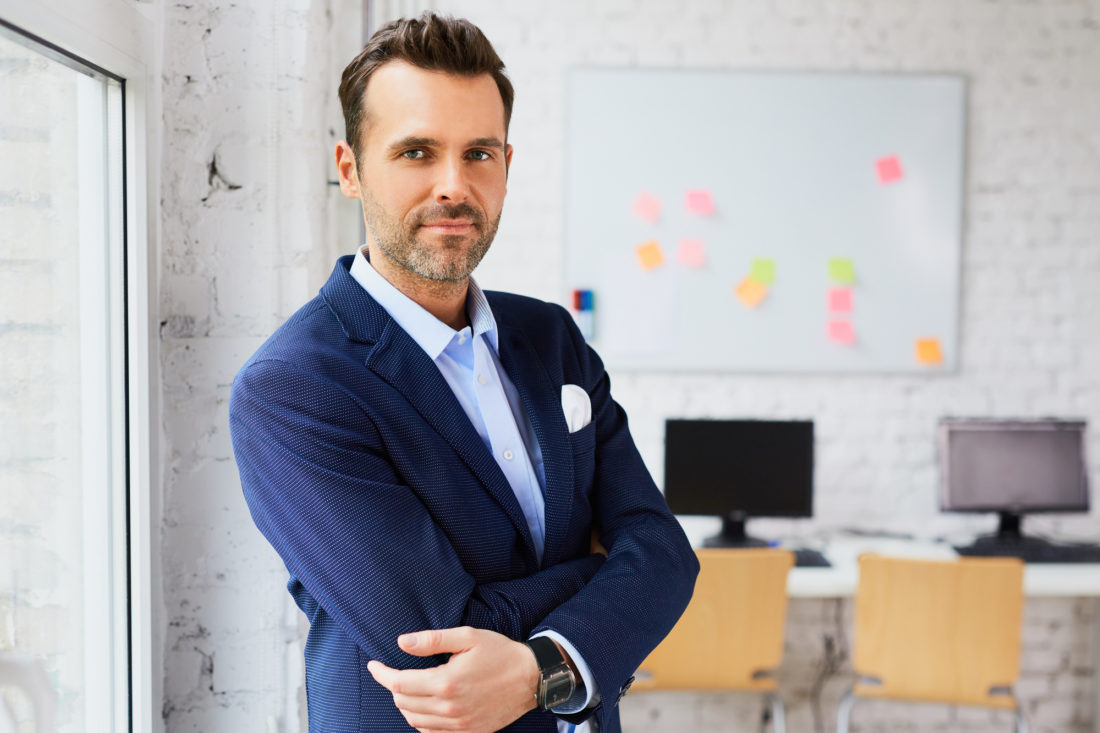 According to government statistics, 7.8 million people are working as managers in the United States. I want you to think back about all the managers that you've had. How many were good, and how many were bad?
We're willing to bet that there are fewer good managers than bad ones that you can recall. What makes those good ones special? They follow these tips to be a good manager.
Being a good manager isn't difficult. It just requires some extra care. If you find pride in your work, you can be a manager that commands respect.
Ready to find out how to be a better manager? Then read on and find new ways to inspire your workers.
1. Communication is Key
Clear communication is one of the most important skills to master when becoming a better manager. It's a skill that's highly valued by hiring managers for a reason.
When you talk to, not at, and listen to your employees, you earn their respect. If you're clear in your instructions, there will be less to go wrong. If you're able to motivate your staff through verbal and written communication, your productivity can go up.
We recommend taking communications training to help you become a better manager. Of all the tips to be a good manager, this is one of the most important. Listen to your employees.
Need more motivation? Good communication helps to prevent turnover.
2. Learn More About Your Employees
If you're a manager at a large business, it's easy to forget people's names. We get it, you have a lot of staff to remember. But forgetting someone's name is a sure-fire way to build resentment.
Dedicate time to learning the names of all of your staff. Make a note of any people whose names you can't remember or don't know, and make sure to find out.
You should also try and understand your employees' problems. If they're having problems at work, help them deal with it now. Don't let it simmer into resentment.
3. Use the Latest Tech to Stay on Course
Management can be bewildering. It's easy for things to get off track. In 2020, there's no reason to let things drift: there's a whole lot of tech to help you out.
Some great examples include:
Slack: encourage instant communication between employees, wherever they may be.
Trello: keep tasks and to-do lists clear.
Todoist for awesome task management.
Sharepoint project management to track and manage your team's projects.
There are a huge number of apps and programs that can make your life easier. They help your employees keep working hard and foster collaboration and communication. Take advantage of the latest technology to improve your management skills.
4. Improve Your Management Skills: Be an Inspiration
This is one of the most important tips to be a good manager. When you pull an employee in for a one-to-one, you might let them know where they can improve. Do you stop and think about where you could also improve?
Apply those same people management skills to yourself. Think of how you might improve yourself: where are you falling short? Take note of these and focus on them as part of becoming a better manager.
First and foremost, you need to demonstrate the same work ethic you'd expect from your staff. Your subordinates will not respect you if you're slacking. Be ethical and hardworking, and earn their respect.
5. Base Your Decisions on Research
When looking at how to be a good manager, consider your decision-making. What do you base your decisions on? If its emotion or even just your thoughts, you're going wrong.
As a manager, you're a senior worker. It is your job to make sure that you're doing your job to the best of your ability. Part of this is being aware of the latest research in your field.
Read journal articles and news. Look at the data. Find out why certain things have been shown to work.
If you agree with the conclusions, use this research to inform your decisions. This lets you make the best decisions possible and inspire employees.
6. Nurture Talent
When you're hiring new employees, don't just look for prodigiously talented people. If someone has a certain spark, but needs a bit of development, hire them. An employee who you help grow will not only be productive, they'll also be loyal.
This applies to existing employees, too. If you notice a certain skill in someone, help them develop it. Fund training for them and help them grow.
7. Take Money Management Seriously
You almost certainly have some financial responsibilities as a manager. You're expected to keep an eye on this and make sure that you keep your department in the black. Don't just leave it to the accounts team: take charge!
Saving money is good for everyone.
If you lose too much cash, employees may get downsized, putting them in dire straits. Even you could get downsized. You'll be considered a greater asset to the company if you can increase profits, too.
Money matters. Becoming a better manager means getting your hands dirty and taking a look at your accounts.
8. Praise Employees When They Deserve it
When your employee does a great job, let them know! Everybody wants to feel appreciated. The worst thing that a manager can do is let good work go unnoticed.
Pull your employees aside and let them know that you appreciate the great work that they've been putting in. It will do wonders to earn their respect.
Tips to Be a Good Manager – Final Thoughts
All of these tips to be a good manager can help you. If you really want to be the best possible boss you can, then you need to put them all into action. It may seem like a lot of work, but your employees and your company will appreciate it.
Do you want to read more business tips? Then take a look at our Biz section and start growing your skills!