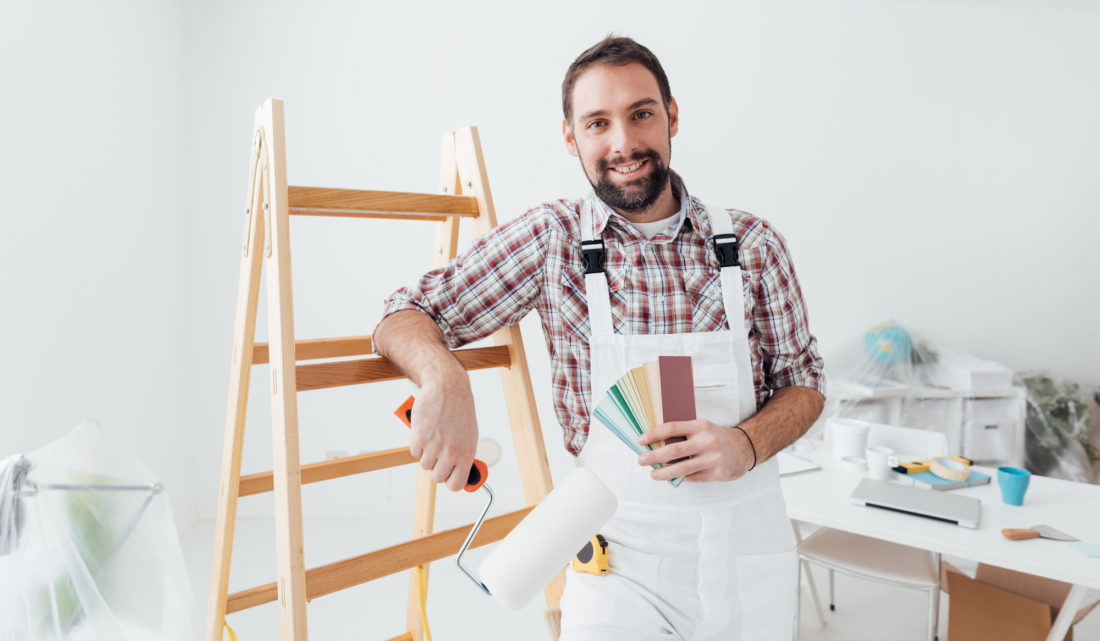 However, painting takes time and a certain level of expertise. If you're not willing to do the work yourself or are otherwise incapable, it's worth it to find a painter who can get the job done for you. Even after the costs of a professional painter, you'll still see a positive return on your investment when the house sells.
But how do you find a good painter?
How to Find a Painter for Your Home
Finding the right person or company to paint your home means doing a little research and weighing the pros and cons. You'll need to decide what your top priorities are.
Is cost or quality more important to you? What about reputation and warranties?
Ask the People Closest to You
To find a painter who meets your requirements, ask the people closest to you for advice. Your friends, family, neighbors, and co-workers may have experience working with local painters. They may have valuable insight into the best (or worst) companies out there.
Look for Recommendations on Social Media
If your immediate friends and family don't have any useful information, consider using social media to find your answers. Facebook, for example, has community pages with thousands of followers devoted to buying, selling, and trading goods. However, you can also use these pages to ask for recommendations to see what the community thinks of local contracting or painting companies.
Shop Around for the Best Prices
While trying to find a painter for your home, you should also be looking at pricing. While cost-efficiency and quality aren't necessarily mutually exclusive, remember that you often get what you pay for. Use sites like https://5estimates.com/ to compare and contrast painting contractor costs in your area.
Do Some Research
Next, do a little detective work and look up the local painters in your community. Find their websites and social media pages to get a good idea of the quality of their work and their customer service.
You should be able to find reviews and testimonials. Additionally, be sure to look at their before and after pictures from previous projects to determine if you like their style and workmanship.
Check Credentials
Finally, when trying to find a painter to help improve your home, investigate their credentials. Are they licensed and certified? Do they carry insurance that covers any accidental damages to your home?
You'll also want to make sure they guarantee their work. Should you be dissatisfied with the result, are you protected at all or simply out of luck? What type of warranties do they offer?
Looking for More Advice?
Learning how to find a painter for your home is vital to getting it prepped for the market and ready to sell. While it may be less expensive to do the work yourself, painting an entire house can take way more time than you think, especially if you're not an experienced painter. Not to mention, the quality of DIY work may leave something to be desired.
And if you're looking for more advice on homeownership, buying vehicles, getting healthy, and more, be sure to take a look at some of our other articles before you go!