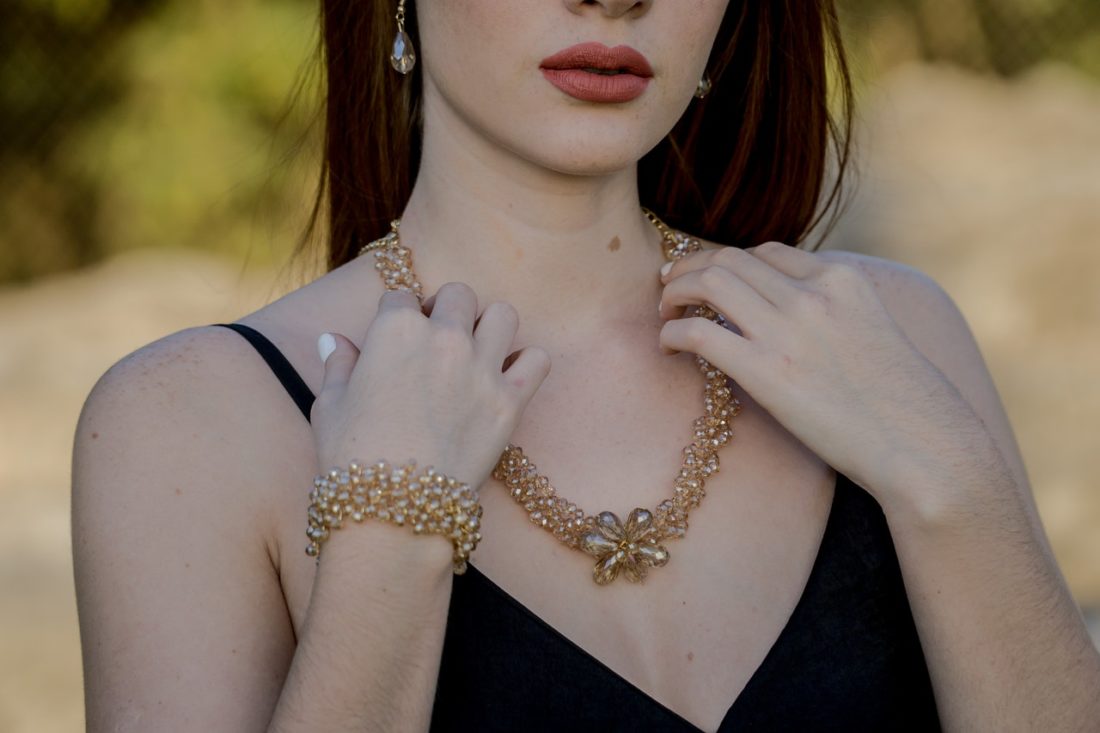 People have been using jewelry to accessorize their style for thousands of years! In today's society though, if you don't know how to wear jewelry you could potentially throw off your whole look, and not to mention get some odd stares!
So how do you know if your wearing your jewelry versus it wearing you? Don't worry, we have got you covered!
We have put together the perfect simple guide for jewelry etiquette to keep you accessorizing like a pro. 
Let's begin!
Perfect Pair
A simple duo is a great way to spruce up an outfit effortlessly. The hardest part? Ensure your jewelry matches and walk out the door! 
Consider a simple pair of turquoise studs with a matching turquoise necklace. If you're looking for more glam try diamond studs and a matching tennis bracelet. 
A Formal Affair
If you are headed to a black-tie event this is not the time to break out the disco-era hoops, but don't fret we will cover that later. Instead, consider timeless pieces such as a pearl necklace or anything diamond.
If you do decide to wear a statement piece, consider a necklace. It will draw attention to your hair and make-up. Just make sure that your other jewelry is simple. 
Party Time 
Here is where you can adorn those retro hoops! If you are hitting the town or heading to a casual party this is the perfect place to wear more adventurous pieces. Jewelry like bangles and feathered earrings are perfect for a fun night out!
One thing to remember with party jewelry is that it can be heavier than other jewelry. Never wear earrings that put too much strain on your lobes as they can become stretched over time. 
Faux Paux or Trendsetting
Some of the old jewelry wearing rules can be thrown out the window and others are here to stay. Let's take a look at some do's and don'ts!
Do:
Feel free to mix metals like white and yellow gold 

Mix faux gemstones with real gemstones 

Wear statement pieces to events
Don't:
Forget to wear clean and polished jewelry only

Wear too many pieces at once 

Wear noisy jewelry to quiet events or the office
These simple do's and don'ts will help you put together a perfect look. Don't be afraid to let your style shine by playing with some colors or looks that are new for you. 
How to Wear Jewelry Everyday
Now that you've got these simple tips down and know how to wear jewelry, there is no reason not to try wearing it every day! Try hunting for unique pieces at vintage or antique stores. 
Remember this, if you are ever in doubt about what to wear just keep it simple and stick to the classics!
We want to see more of you! If you want to read about style, love, wellness, and more check out the rest of our site today!