Picture: Shutterstock
By Michael Tobias
Engineering is a highly scientific field that encompasses a wide range of branches and specialties including mechanical, electrical, and plumbing (MEP) engineering, which is fundamental to building projects, as well as chemical, civil, structural, and geotechnical engineering, and engineering management.
Both study fields and jobs single out important elements that engineers in different fields focus on, many of which apply to construction of different types. In addition to the engineering fields already mentioned, there are also university and college degrees available in environmental and architectural engineering, which include heating, ventilation, and air conditioning (HVAC) as well as other systems that relate directly to construction.
While civil engineering is a very broad degree, there are several specialty areas that involve elements of construction. Similarly, mechanical engineering offers several specialty fields including HVAC engineering.
Knowing what the fields of engineering encompass helps students decide on a future career and also assists consumers to know which type of engineer might be in a position to work on certain projects.
Engineers in Construction
Look up the word engineering in a dictionary and you will see that it is a profession that involves applying various scientific principles to the design and construction of all kinds of things including machines, vehicles, engines, and, of course, buildings. When we talk about engineers in construction in this context, we are limiting the discussion to the design and construction of buildings, and systems within buildings, that incorporate a range of equipment including machines and sometimes the engines and mechanisms that run them.
Structural engineering is a branch of civil engineering that, as the name suggests, specializes in the design of structures including a variety of buildings from residential houses to those designed for commercial use. Safety is an important element of structural engineering irrespective of the size and scale of the project.
Architectural engineering involves the planning, design, and construction of buildings including HVAC, plumbing, electrics, energy efficient lighting, and fire protection. Sustainability is a very important element. While architects focus on the form, structure, and aesthetics of buildings, architectural engineers handle the structural and mechanical systems of buildings. So, architects are more concerned with design while engineers focus on scientific and mathematics applications that affect design and construction.
Mechanical engineering is a diverse subject and mechanical engineers work in many different fields from computers and electronics, to manufacturing. mechanical engineers also often work with architects in the construction industry. Their skills are invaluable for the design of systems that incorporate electric generators and other power-driven machines including those used for air-conditioning and refrigeration.
Electrical engineering, as a science, involves the study of energy in its widest form and includes electricity, hydro-power, solar energy, and wind power. But often engineers study mechanical engineering as well as plumbing engineering and offer a package of well-integrated MEP skills.
MEP engineering is, as already stated, fundamental to construction projects. A good MEP engineer will be an HVAC expert and specialist in energy management, electrical power, lighting, and plumbing, and will have a good, thorough knowledge of fire alarms and fire control.
HVAC Engineering
Engineers that work in the broad field of HVAC might be specialists in air quality and/or heating and cooling systems. An HVAC engineer might have a degree in architectural engineering or mechanical engineering since both these disciplines include a variety of HVAC-relevant elements. But commonly, HVAC engineers have specialized in MEP engineering, which usually means they either have a mechanical or electrical engineering degree.
An HVAC engineer will be responsible for the design and installation of heating, cooling, ventilation, and related systems, including airflow modeling, water supply, and a range of issues related to all-important sustainability.
He or she may also take on the important role of clash resolution engineering services, to make sure that all the engineering designs work together without any conflict. If clashes are detected, the engineer and his or her team will need to work on ways of resolving these problems.
Ultimately, the HVAC engineer will ensure that the home or building is both healthy and comfortable, and the air quality as good as possible.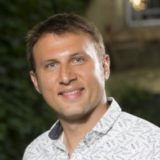 Michael Tobias is the founder and principal of Nearby Engineers and New York Engineers, an Inc 5000 Fastest Growing Company in America. He leads a team of more than 30 mechanical, electrical, plumbing, and fire protection engineers from the company headquarters in New York City, and has led numerous projects in New York, New Jersey, Chicago, Pennsylvania, Connecticut, Florida, Maryland, and California, as well as Singapore and Malaysia. He specializes in sustainable building technology and is a member of the U.S. Green Building Council.