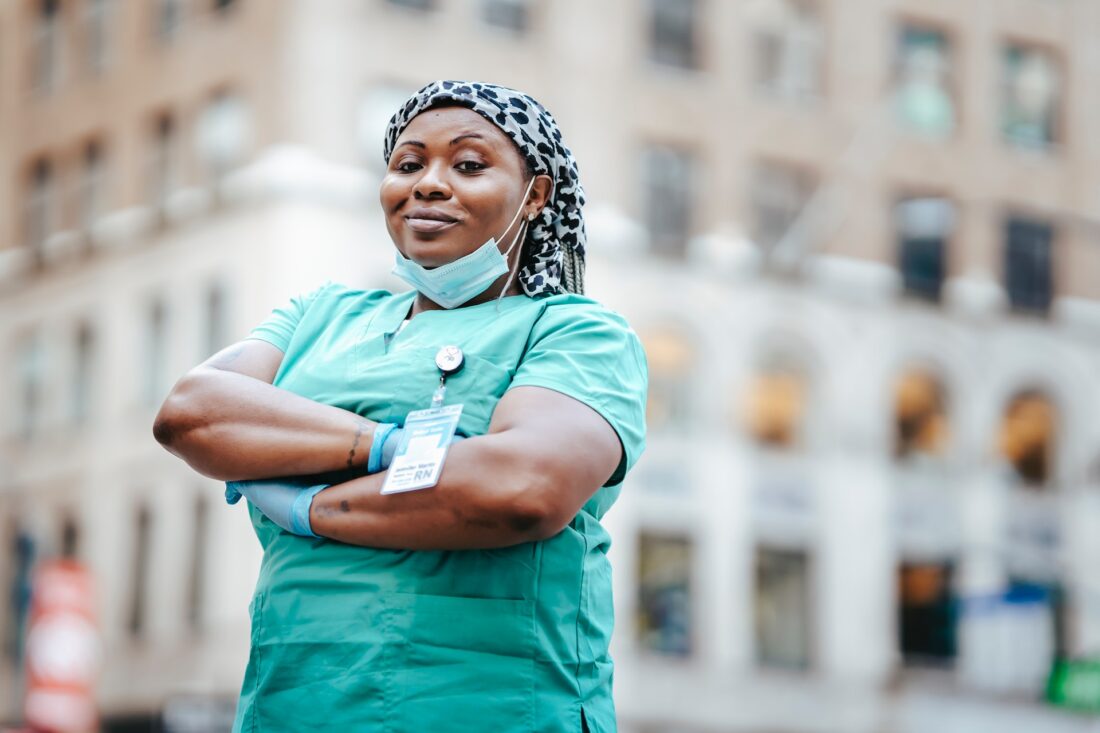 After spending years working for someone else as a nurse practitioner, are you looking to make a name for yourself and start your private practice? Working for wellness clinics and house calls can help you gain clients, earn decently well and get hands-on experience. However, suppose you've got what it takes to run your independent practice. In that case, you can transfer everything you gained from experience and bag yourself a loyal clientele that can help you acquire the freedom of being your own boss.
While entrepreneurship has its own set of challenges, the journey to attaining this milestone takes a few simple yet crucial steps. For the sake of smooth sailing, we have compiled six tips to get you one step closer to your dream of running a private practice successfully. Continue reading to determine if going solo is the right decision for you. 
Qualification
Before you start dealing with patients independently, ensure you have the right qualifications it takes to get the job done with finesse. While working at a hospital will help you gain invaluable experience, an advanced degree not only looks great on the wall but also helps you gain a better understanding and up-skill your practice.
So, which one should you choose, DNP vs MD? The former DNP, Doctor of Nursing Practice, is an advanced nursing degree. Also deemed a terminal degree, this is one of the most high-level degrees in the nursing profession. The latter, MD, a medical doctor, has a sharp focus on medicine and gets you the Physician's title. Though both degrees are valuable and play a vital role in healthcare, they require a different training set and equip you with unique skills. Though you need a minimum Master of Science in Nursing (MSN) to successfully become a nursing practitioner, a preference is given to DNP, as it is an advanced degree.
Licensure
The most quintessential thing you need to ensure is whether you will be allowed to practice as a nurse practitioner in your desired state. Suppose you are currently residing in a full-practice state. In that case, you will be able to provide a plethora of services, including managing treatments, prescribing medications, diagnosing and evaluating patients. Full-practice states include Hawaii, Washington, Oregon, Alaska, and Nevada, to name a few. There are some reduced designation states. These allow nurses to work independently after practicing a certain number of hours alongside a healthcare provider. The list of such states includes New Jersey, Alabama, Pennsylvania, Ohio, and Delaware.
However, suppose you live in Florida, South Carolina, Massachusetts, California, or Michigan, to name a few. In that case, you may face restrictions from practicing certain aspects of your job. You may have to work alongside a healthcare provider. The American Association of Nurse Practitioners can help you determine the license you can obtain to provide services in various states. To cut a long story short, be ready to relocate if you want to be completely independent.
Pick a location
Starting a new business comes with many unforeseen expenditures. Therefore be sure to keep an eye out for cost-cutting. However, the location of your practice should not be compromised. Do plenty of research before signing a lease. Consider taking into account if the place you buy/rent needs remodeling or repainting. You can also choose to provide Telehealth or mobile services.
Build a team
No entrepreneur works as a one-person army. It would be best to have a team of dedicated and qualified individuals to make your nursing practice a success. Start on the right foot by getting a qualified Certified Public Accountant, CPA, and a business attorney, preferably one familiar with medical practice, onboard. These team players will prove to be valuable assets for your firm. 
A CPA can help you budget your finances effectively. At the same time, a business attorney can inform you about state laws and steer you clear from any legal violations and help you avoid getting into a lawsuit. Furthermore, consider an intelligent hiring strategy for your staff so that you can designate one individual to do two or more tasks. It helps save costs and curb taxes that employers incur.
Sort your billing
One of the most common reasons nurse practitioners shut down at an early stage is that they cannot handle reimbursements. Therefore, we recommend you either learn to sort your billing or hire a qualified biller. Insurance companies reimburse nurse practitioners at an 85% rate; if you have someone handling this responsibility, you can focus on treating patients without worrying.
Market your practice
One of the best ways to earn credibility among patients is to have an online presence. You can set up your social media accounts and create your website by purchasing a URL. Use tools such as WordPress to build your website and Canva to create basic designs without spending an arm and a leg on web services. You may also utilize these platforms to announce deals and offers to customers.
Conclusion
Operating as an independent nurse practitioner presents many challenges. However, the key to running any successful business is to stick to your guns, stay determined and passionate in all you do. The field of medicine is constantly evolving. It would be wise to continue learning new skills, attending webinars, and gaining further information to serve your customers to the best of your abilities.