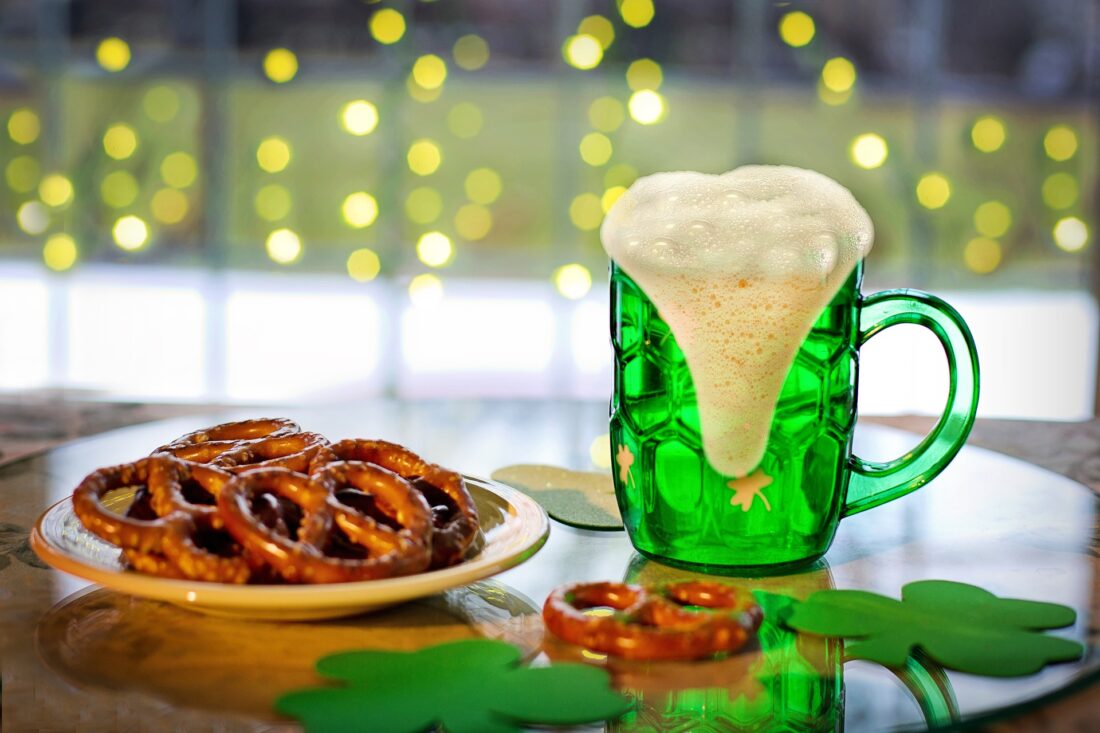 Maybe you're going to try and celebrate St. Patrick's day this year, and even if you're waiting until next year, you can start dreaming and planning now.
St. Patrick's Day weekend is one that's often celebrated around the country and the world in a big way.
Of course, remember all key safety tips before you go anywhere for this notorious party weekend. For example, don't drink too much and never drink and drive. According to the National Highway Traffic Safety Administration, more than 700 people were killed around the country during St. Patrick's holidays from 2006 to 2010.
If you take all the safety precautions, the following are some of the best cities to celebrate St. Patrick's Day.
Savannah, Georgia
Savannah is one of the world's most beautiful cities, and it can get crazy on St. Patrick's Day.
The festivities aren't happening in 2021 because of COVID-19, but hopefully, they'll return next year.
A parade begins in the city in the morning, and if you stay somewhere downtown, you might have a front-row seat.
Most people will be wearing costumes, wigs, and face paint.
The parade itself lasts around four hours, and you can either bring some chairs, or you can reserve bleacher seats with local tour companies.
St. Patrick's Day in Savannah is a party spanning several days that typically brings in hundreds of thousands of visitors.
New York, NY
While this year won't see the St. Patrick's Day festivities, on a typical year, it's a big event in NYC.
There are more than 150,000 participants in the St. Patrick's Day Parade in the city. It goes along Fifth Avenue, passing Central Park and St. Patrick's Cathedral.
Along with the parade, you'll find that the city's many Irish pubs are in full-swing for the holiday.
Chicago, IL
Chicago is well-known for its St. Patrick's Day celebrations. In fact, it's so famous in the city that the festivities actually span over several weekends.
For example, if you go to the river, it's temporarily green. The dyeing of the river actually kicks off the annual parade, which starts at the corner of Balbo Avenue and Columbus Drive. There's also a South Side Irish Parade the next day, starting at 103rd St. and Western Ave.
There are some fantastic Irish pubs and restaurants to visit if you're in the city, and they're as authentic as you'll probably find in the states.
Boston, MA
Boston is often referred to as America's most Irish city, so it makes sense that it loves a good St. Patrick's Day celebration.
The biggest event in the city is the South Boston St. Patrick's Day event, put on by the South Boston Allied War Veterans Council. The parade has been a Boston tradition since 1901, and millions of people typically flock to the event.
The entire South Boston neighborhood is also great if you're interested in the city's Irish history.
There are breweries all over the city that have events, but one of the most well-known is the Harpoon Brewery, which has its annual St. Patrick's Day festival. There's beer sampling and live Irish music.
Every St. Patrick's day, the Irish punk band the Dropkick Murphys has a series of performances in the city at different venues.
There's the St. Patrick's Day Road Race in South Boston, which is a 5K that's on the day of the parade. It's a tradition dating back to 1940.
During the entire month of March, you can do guided tours along the Irish Heritage Trail, which is sponsored by the Boston Irish Tourism Association.
Buffalo, NY
Buffalo is a good place to head for a raucous St. Patrick's Day celebration. There's the big Old Neighborhood St. Patrick's Day parade, which goes through the Buffalo River Community. That's historically where many Irish immigrants live in the city.
The parade usually has hundreds of participants, including Irish dancers, fire and police departments, and marching bands.
Then, there's the official Buffalo St. Patrick's Day on Sunday, which goes down Delaware Avenue and is sponsored by the United Irish American Association.
It's also relatively easy to find a good Irish meal in Buffalo while you're in town.
If you make your way about half an hour to the north of Buffalo, Niagara Falls is illuminated green.
London, UK
If you want to head overseas for St. Patrick's Day 2022, there's not just Dublin to consider. There's also London.
London usually celebrates the weekend closest to March 17.
There's the annual St. Patrick's Day Parade, which starts at Piccadilly and goes past iconic London sites like Trafalgar Square.
There are performances in Trafalgar Square from Irish acts and special guests, and there's a market with traditional Irish food. At Pall Mall East, there are family-friendly activities.
Pittsburgh, PA
According to media outlets like Travel + Leisure, Pittsburgh is one of the best places in the world to celebrate St. Patrick's Day. Around 14% of the city is Irish, so it makes sense.
There's one of the largest parades in the country held in Pittsburgh each year, with 23,000 participants on the schedule for last year. The parade runs through Downtown Pittsburgh and the Strip District.
There are quite a few other events that are on a normal year held throughout the city, too, in addition to the parade.
For example, you can go to an Irish Pub like Mullaney's Harp and Fiddle in the Strip District.
There are family-friendly activities at Fifth Avenue Place, or you can do a bar crawl at the North Side.
It should be noted again that while these are all annual events listed above, most were canceled in March 2020 and are set to be postponed this year as well. It may be 2022 before anyone celebrates St. Patrick's Day in a big way in these cities, but you can always start planning now, even if it's a year out.
Before planning anything for this year, look at the local calendars.