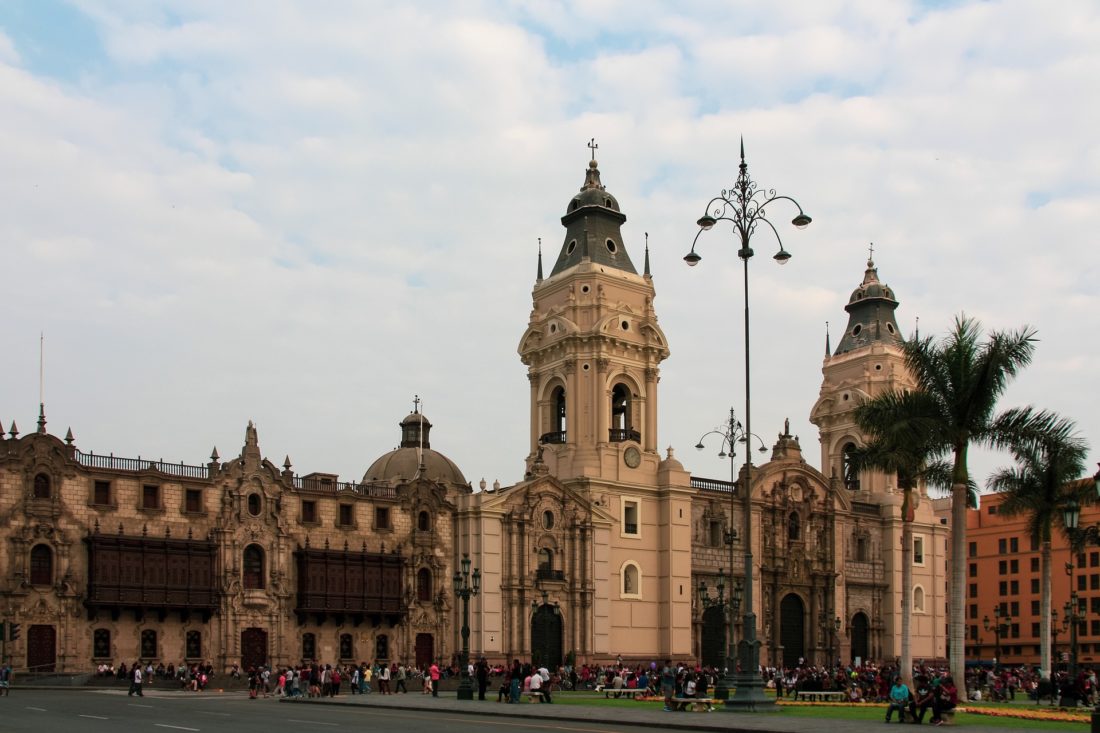 If you have a passion to admiring the majestic architecture and peaceful atmosphere of churches, Lima is definitely a city you should visit. There are well over a dozen beautiful churches here and each has its own special history. They are also renowned for beautiful architecture in different styles. Visiting all of Lima's churches will take a while, but there are some you just cannot afford to miss.
5 Must-Visit Historic Churches in Lima, Peru
Church and Convent of San Francisco
The Church and Convent of San Francisco is the biggest religious complex in the entire city. It includes several beautiful buildings with the exquisite basilica being the jewel among them. It's a part of the UNESCO World Heritage List, which is no surprise because the place is incredible.
This complex dates back to 1673. It's one of the finest examples of the Spanish Baroque architecture in Latin America. In fact, its design inspired architects of the many churches that came after it.
Cathedral Basilica of Lima
Cathedral Basilica of Lima is located right next to the complex of San Francisco in the historic center of the city. It's a gorgeous building that started its history in 1535. Today it's a highlight of many tours in Lima. You should definitely take one to learn more about the buildings with a history as turbulent as that of Peru.
The basilica has been renovated, extended, and improved many times. Some of the most talented architects of the region worked on it throughout the nearly 500 years of its existence. Earthquakes weren't kind to the colonial building at times. However, it always came out more beautiful after renovations.
Basilica and Convent of Nuestra Senora de la Merced
The Basilica and Convent of Our Lady of Mercy is definitely a must-visit place on your tour of the historical churches of Lima. It features elaborate Baroque architecture. The original basilica was built in 1535. Today it's one of the most beautiful buildings you can find on the continent.
This church transformed a great deal over the years, so studying it today is like peeling off layers of history and architectural styles. The final product is nothing short of incredible and can impress any visitor. If you are in Lima to admire architecture, a visit to this basilica is mandatory.
Basilica and Convent of San Pedro
Basilica and Convent of Saint Peter is called one of the most beautiful churches in Lima. Considering how many amazingly beautiful churches there are in Lima, this says a lot. It was built in 1638 and persevered admirably through centuries.
In early March of 2018, the royal wedding of Prince Christian of Hanover and Alessandra de Osma took place here. Many renowned personalities were associated with this church throughout its history.
Sanctuary and Monastery of Las Nazarenas
The Sanctuary and Monastery of Las Nazarenas is one of the architectural masterpieces that Lima has so many of. The legend has it that the wall with the picture of Christ was the only thing to survive the great earthquake of 1655.
Around this wall the church was built, which was destroyed in another earthquake, but the sacred image remained so it was rebuilt and remains there to this day.