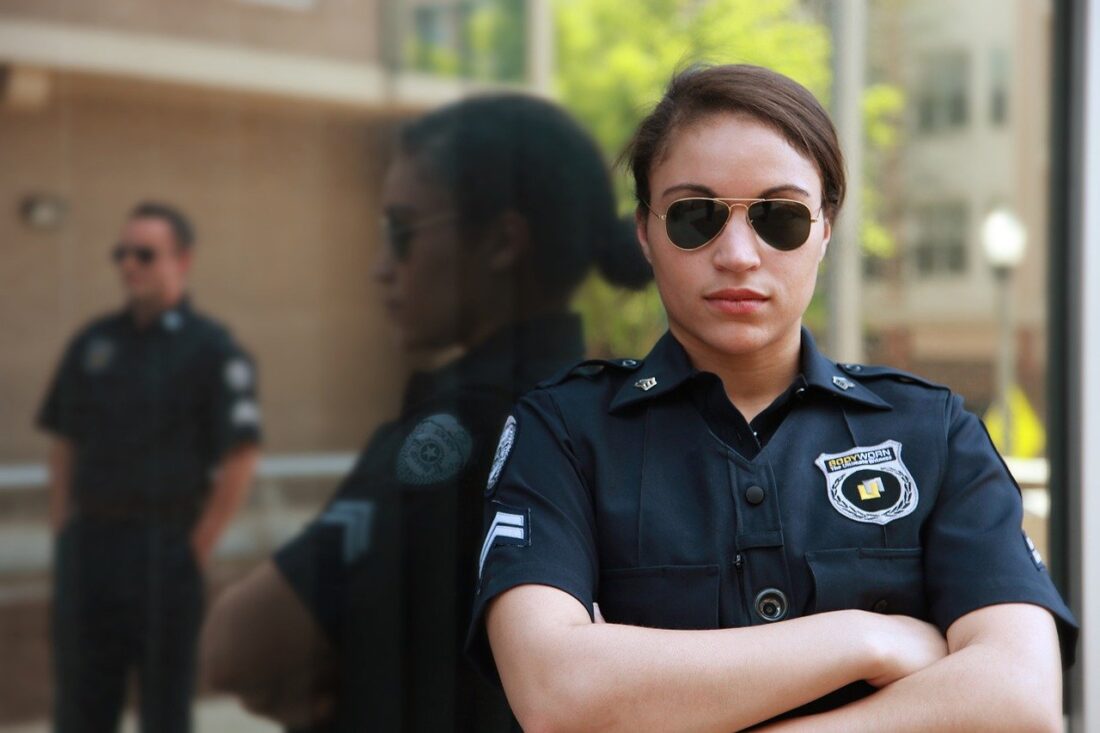 Many people assume that a degree in policing and criminology only leads to a career in policing. While it's certainly a great option if you want to join the police force, this type of degree can lead to a variety of other career paths too. 
The theoretical, conceptual and practical knowledge gained while studying policing and criminology can give you the skills you need to embark on a variety of different careers. In fact, it's a highly valued qualification simply because of the breadth of knowledge and range of skills you'll develop while studying. 
If you're eager to work in public safety and you're trying to find the right role for you, take a look at some of the career paths on offer when you complete a degree in policing and criminology:
1. Police Constable
If becoming a police constable is your vocation, a qualification in policing and criminology will certainly put you on the right path. With more than 100 different forces in the country, you'll be able to choose your location or apply to more than one agency. Every police service has its own eligibility criteria and recruitment processes, so you'll need to review them individually before you begin applying. 
While a bachelor's degree is not usually a requirement for becoming a police constable in Canada, it can increase your chances of being accepted on to a police training programme. Furthermore, being a graduate can stand you in good stead when you're working as a police constable and actively seeking out promotion opportunities. 
As a police constable, you'll be able to gain real-life experience in the role and consider your future career development. You may want to progress through different ranks to become a Sergeant, Detective Constable or Inspector. If you've got leadership aspirations, you may even find yourself on track to becoming a Chief Constable or Commissioner! 
2. Crime Scene Investigator
Sometimes known as crime analysts or forensic scientists, crime scene investigators play a vital role in law enforcement. How crime scenes are assessed and analysed is critical when it comes to determining who perpetrated the offence. Furthermore, crime scenes must be processed in accordance with specific regulations in order to facilitate a subsequent conviction. Due to this, the role of crime scene investigators is one that's highly relevant to crime prevention and resolution. 
As a crime scene investigator, your duties include identifying potential evidence, collecting and processing evidence, as well as providing policing colleagues with information pertaining to the offence. You may be required to give evidence in court regarding cases you've worked on and you may also decide to give testimony as an expert witness. 
Crime scene investigators often work in the field, as well as in laboratory environments. You may need to visit crime scenes in situ before transporting evidence to a lab for further analysis, for example. The varied nature of the role, as well as the opportunity to specialise in certain types of crime scene analysis, such as blood spatter or ballistics, ensures crime scene investigation offers a varied and exciting career. 
In order to perform your duties, you'll need to have in-depth knowledge of police procedures, which is why a degree in policing and criminology is a great place to start. As well as receiving workplace training, you can supplement your knowledge with additional study in science-related fields. A master's degree in forensic science can ensure you're well-equipped to build a successful career as a crime scene investigator, for example. 
3. Forensic Psychologist
To practice as a psychologist in Canada, you typically need a master's degree or doctorate in the field. Although many people study psychology at undergraduate level, many colleges accept graduate students who have studied an alternative, yet related, subject. If you're committed to working as a forensic psychologist, an undergraduate degree in policing and criminology could give you a good grounding for the role. 
Forensic psychologists apply their knowledge of psychology to the criminal justice system. You might work with government organisations and law enforcement to develop effective crime prevention strategies, for example. Alternatively, you may work directly with offenders to facilitate their rehabilitation. In addition to this, you might provide expert witness testimony in court or risk assess offenders prior to parole hearings.
Before you can practice, you'll need to obtain the relevant licenses and certifications, as well as meeting the academic requirements set out by potential employers and/or professional bodies. Although it can take some time to complete all of the necessary training requirements, a career in forensic psychology can be varied, challenging and extremely fulfilling. 
4. Disaster Management Consultant
As a society, we face continual threats from both natural and manmade disasters. Due to this, public safety officials are tasked with preparing strategies to reduce these risks and creating contingency plans to ensure adequate responses can be enacted if and when a disaster occurs.
Disaster management consultants have a wide range of duties, including emergency planning, risk analysis, crisis communication, civil defence and security management. While government departments recruit a significant number of disaster management professionals, an increasing number of private companies are employing disaster management specialists too. Due to this, there are a wide range of job opportunities and specialties that you can explore throughout your career. 
When operating as a disaster management consultant, you'll work closely with other public safety officials and departments, such as police forces, fire services, emergency medical services and logistics experts. An undergraduate degree in policing and criminology can, therefore, ensure you're properly equipped for the responsibilities you'll be given as a disaster management consultant. 
5. Correctional Officer
When people think of law enforcement, they usually focus on the police. However, there are many other law enforcement roles that can offer rewarding career paths. As a correctional officer, for example, you'll work in prisons and secure units to maintain security within these environments. In addition to this, you may be tasked with providing first aid to offenders, referring inmates to specific programmes or services, or assisting individuals through the rehabilitation process. 
With a unique working environment and a challenging role, life as a correctional officer presents a variety of demanding situations. Despite this, many people thrive in this environment and look forward to overcoming the challenges the job presents. If you're eager to help people make positive changes in their life and you believe the corrections process benefits society as a whole, for example, you may be well-suited to a career as a correctional officer.
If so, obtaining a policing and criminology degree will give you the theoretical framework and practical guidance you need to begin your career. The rehabilitation process begins at sentencing and continues until an offender is no longer on parole or probation, which means detailed knowledge of law enforcement protocols and an insight into offender behaviour is vital. When you choose to work in the corrections system, you play an important role in society and have the chance to help others improve their life. 
Studying for a Policing and Criminology Qualification
With so many career paths open to policing and criminology graduates, it's easy to see why it's such a popular degree option. If you're interested in finding out more about the value of a policing and criminology qualification, click here. 
Now you know just how useful a policing and criminology degree can be, you might be eager to enroll on a programme straight away. However, it's important to consider every aspect of your life as a student before enrolling on a particular course. 
Programme content can vary from one course to another, for example, so you'll want to look at the available modules carefully to ensure the subjects you'll be studying further your career plans. Similarly, you may want to explore what careers previous graduates have gone on to have before deciding which course provider or college is the best fit you. 
In addition to this, there are practical considerations to take into account. As an undergraduate student, for example, you may be eligible to take out a loan with the National Student Loans Service Centre (NSLSC), although there's no guarantee that your loan will cover all of the costs you'll encounter as a student. Furthermore, you may need to consider relocating to a new area if you plan on enrolling on a full-time, campus-based course. Fortunately, there are other options available.
Completing Your Degree Online
By completing a policing and criminology degree online, for example, you can take advantage of more flexible study options and reduced course fees. Additionally, studying online means you can complete your education from any location and avoid the need for costly relocations. 
When you engage in online study, you have the opportunity to showcase your self-motivation and commitment to your career. Not only will these traits help you to successfully obtain your degree, but they are highly valued by potential employers too. For prospective policing and criminology students, the flexibility of online degree courses provides a great opportunity to reach your professionals goals and kick-start your career.