The time has come to take your favorite furry friend on vacation. If this is your first time traveling with your pet, you may have a few questions and concerns to address before you leave. Do you have the right documents and forms? Is your pet ready for air-travel?
We're here to help!
Here are six tips for smooth travels with your four-legged pal. With some preparation, your journey will be stress-free, and you'll soon be cat-napping on the beach.
#1 Visit Your Vet
Take your fur-baby to the vet for a routine checkup before you depart. Make sure they're healthy and up to date on vaccines. Don't forget to stock up on medications!
Ask your vet about health concerns specific to your destination. Your pet may need an extra immunization or additional medication. If applicable, make sure you have the correct forms and documents to present at the airport. It's always a good idea to bring immunization records and pet ID cards.
#2 Be Prepared for the Plane
Air-travel is stressful for pets, especially if it's a new experience. Just think about the first time you were on a plane! You may have learned a lot since your first trip, but everything will be brand new for your furry pal.
Tips for a calm flight include:
Kennel Training – The kennel should feel like a safe space. If your pet isn't used to their carrier, they may feel trapped or claustrophobic on the plane. Acclimate your furry friend to their carrier at home. Create positive associations by giving them treats or a favorite toy. Pet Magasin makes TSA-approved soft carriers for safe, cozy traveling.
All-Natural Remedies – Don't reach for pharmaceutical sedatives. Instead, use natural chemical-free alternatives. CBDfx is a trusted maker of CBD for dogs to calm travel jitters and ease upset tummies.
Potty Management – Travel can make your pet thirsty, but be cautious about how much they drink prior to boarding. Make a pit-stop before and after your flight to minimize on-board accidents.
#3 Plan Ahead for Lodging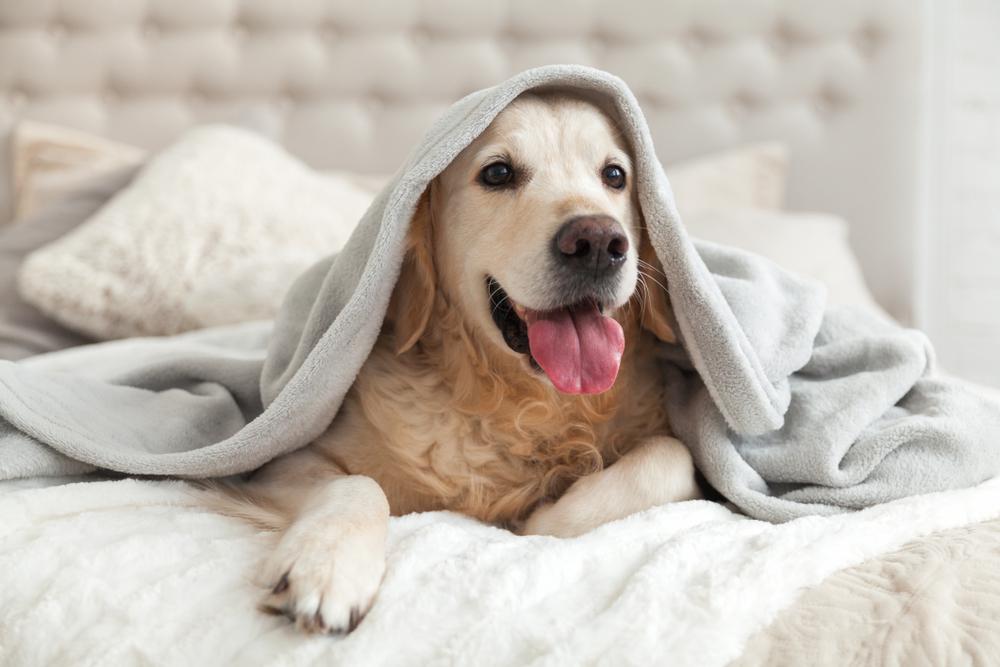 Relax in comfort and luxury! The right accommodations set the tone for your whole vacation. Look for the best pet-friendly hotels and don't hesitate to reach out to customer service if you have questions. If your pet has specific needs (aside from lots of treats, of course) call ahead to prepare hotel staff.
Ask if your hotel has an in-house doggy daycare or recommends a nearby kennel. Your dog may be your best friend, but sometimes you want to wander around a museum or visit a winery and your pooch isn't invited.
#4 Pack the Essentials
Make a packing list so you're not scrambling to remember everything at the last minute. Did you bring their favorite toy? Do they have a comfortable place to sleep? Depart with all the necessities so your pet has a comfortable trip.
Here are a few items to include when packing:
A Leash, collar, and identification documents
Compact travel bowls
A travel bed for a restful night's sleep
Treats and a small supply of food
A favorite toy!
#5 Practice Before Long Car Rides
If you're driving instead of flying, do some test drives to acclimate your pet to the car. The motion of driving may cause nausea, so expect an upset stomach at first. Have a plan to safely restrain your pet in the car so they're secure and comfortable.
Resist the urge to let your pup hang their head out of the car window. Although dogs love feeling the wind in their face (and it's pretty darn cute) it puts them at risk of falling out or getting debris in their eyes and nose.
#6 Expect Time to Adjust
You may notice your pet is a little off-kilter the first few days away from home. This is completely normal. Just think about your experiences going to summer camp or to college. It takes time to adjust to new surroundings (and new smells). Be patient and reassure your furry friend by giving them lots of pets and snuggles. As long as you're there, they'll feel safe!
Be Flexible
It's okay if traveling just isn't the right thing for your pet. Perhaps it makes them too anxious or they hate riding in the car. It's not for all pets, so be flexible with future plans.
If your pet does love hitting the road, expect extra stops and plan for outdoor activities. If you make the necessary adjustments and plan ahead, you'll be all set to enjoy a great adventure together.