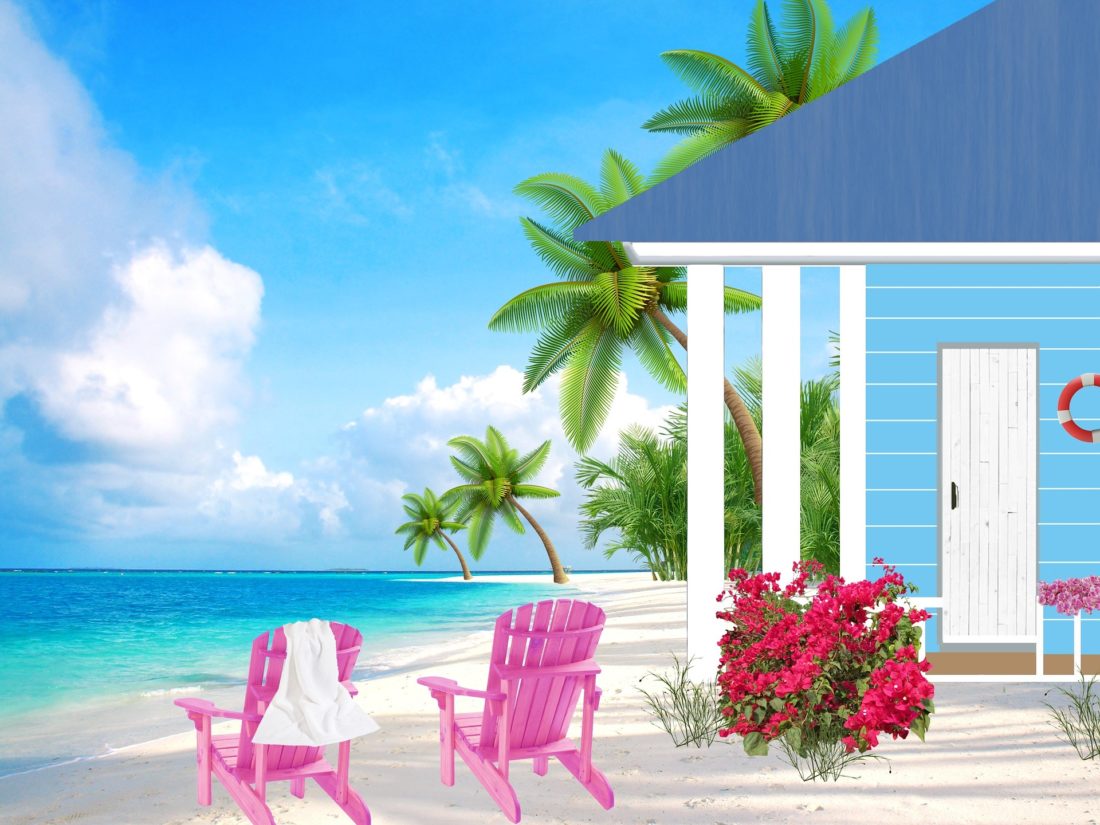 A vacation home is a place where you go to get away from the stress of work and other life pressures. It is a place to spend quality time with family and loves ones, to soak up some relaxation time and rejuvenate your spirit. Because a vacation home is special, it needs to have the right design and décor to enable you to enjoy your time away from your traditional home, and make it a place where you look forward to visiting over and over again!
When designing your perfect vacation home, you first need to think about what is important to you in a home away from home. You might like to look at a home remodeling idea gallery to get inspired!
Relaxing Colors – Your vacation home is a place to unwind, so you want a color palette that is soothing to the eye. Coastal colors, such as blues, greys, and whites create a fresh and relaxing ambiance and compliment a coastal vacation home. If you have a city home, you could make a feature of one or two contrasting colors to reflect the vibe of the city. If you find choosing colors tricky, then try a colorpalette generator to help you.
Social Dining – while on vacation, you are like to eat together more often, so it's better to have your kitchen and dining space a good size. Having the space to dine together or entertain friends really makes a vacation home somewhere you enjoy spending time.
Touches of Luxury – You're on vacation, so why not treat yourself by having a few, or lots of, luxury items in your home. This will depend on your budget, but even just a few hints of luxury here and there will help you to feel pampered. Go for quality bed linens, well-made fixtures, and fittings, and some American fine art to decorate your walls.
Low Maintenance – because your vacation home will not be used as a permanent residence, it makes sense to keep the design as low maintenance as possible. You might not be on hand to keep lawns trimmed of look after potted house plants, so look for some alternatives, such as a group of bare tree branches to make an interesting feature.
Do Your Research – To get your vacation home design just right, read all the tips you can find and learn about how to make your design ideas work. Remember, every vacation home is unique, so don't be afraid to take style elements you like from different sources and combine them. Read more on the top resources for designing a vacation home here.
If you are about to design your vacation home, it might seem like you have a lot to consider. While there is some elements that you need to get right to make the most of your space, remember that the design process is supposed to be fun! Enjoy being creative about designing your home, and add some elements that show your character. That might be a splash of color, some elaborate ornaments, or one-off pieces. However, you decide to design your vacation home, put your all into it and you'll have a place you'll enjoy every time you visit.