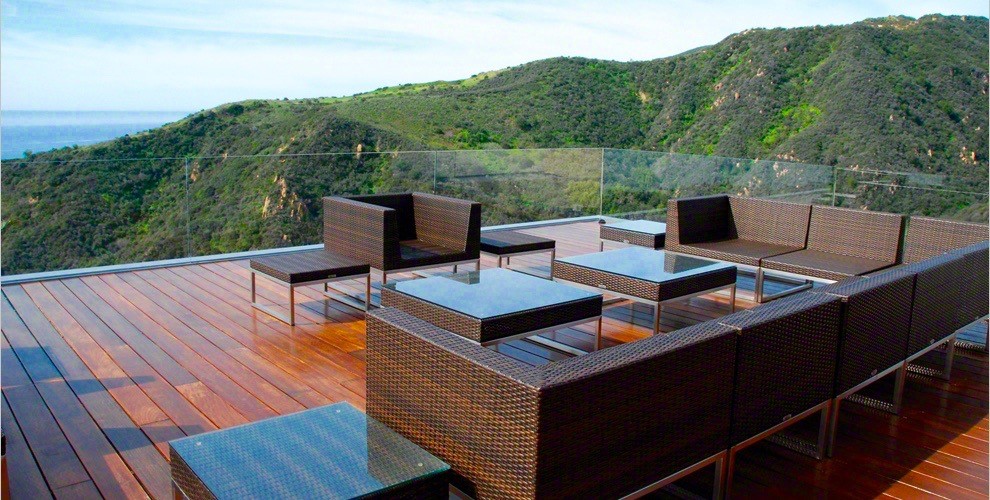 If you're looking to upgrade your property, be it a residential complex, a hotel or indeed any commercial site, there are many different materials to consider. But one of the most aesthetically pleasing, enduring and sophisticated is glass. Here are five reasons you should think about installing glass railings in your property.
Protection from falls
Whether you're planning on using railings to line a stairway, or as a balcony, glass is a strong material that helps to prevent falls, ideal if your customers, visitors or tenants include young families or the more vulnerable members of society. Glass offers reliable protection that can ensure the safety of anyone nearby, without compromising on looks – there is no safer material to use for railings that doesn't look out of place, or spoil the aesthetics of your property.
Unobstructed views
On a similar note, glass railing systems can provide security without spoiling the view of the surrounding area. This is ideal for hotel owners on a waterfront location, or anyone with a balcony overlooking a well-tended garden. If one of the key benefits of your property is the surrounding views, the last thing you want to do is impede on those by installing railings that restrict your field of vision. Glass railings are therefore perfect – you can install them as high as necessary, and as long as you keep them clean you can ensure the view remains unspoiled.
Durability
Despite glass' reputation as a fragile material, it is actually one of the more durable options you can choose for railings. Professionally-installed railings use thicker glass that isn't likely to break or shatter, so it can actually prove to be stronger than some other railing choices. It is designed to withstand severe weather, and will retain that sophisticated, modern look.
Maintenance
Because of the nature of the material, glass isn't susceptible to problems like rust or rot that can affect metal or wooden railings. It's long-lasting, and can give your property the boost it needs without the need for professional maintenance on a regular basis. So once you've installed your glass railings, all you need to do is ensure they are kept clean, a job that is easier than having to clean metal or wooden railings too.
Property value
One of the major reasons for choosing glass railings for your property is the fact that they can add significant financial value. Simply put, they look more upmarket and professional than other railing choices, despite offering the same or indeed better practical benefits. Glass railings are a popular trend with architects and home designers, and as such will make your property more prestigious and desirable. Whether you're investing for the long-haul, or you want to upgrade your property for a quick sale, adding glass railings can be a clever financial boost.
Add glass railings to your residential or commercial property, and you'll enjoy visual and practical benefits that far outweigh more traditional materials.