Is your yard looking a little tired and in need of some TLC?   Fencing requiring repair and painting, borders cracked and in need of changing, all these can impact negatively on your yard's appearance.  Now is as good a time as any to tackle your outdoor space.  Making simple improvements to your yard or updates on a budget can transform your outside areas.  There are some easy to achieve, relatively cheap ways to turn your garden from drab and dull to a tranquil beautiful haven.
Adding some color
One simple and cheap solution is paint.  A lick of paint can easily update backyard furniture.  A rusty iron garden chair that makes the yard look untidy can become an eye catching focal point.  By treating the rust, sanding the chair and adding a lick of metal paint the chair can appear as new.  Painting planters in matching colors can add to the look.  A shed can also be transformed by the simple addition of a coat of paint.
Garden accessories
Placing a range of garden accessories around an outdoor space is another relatively cheap and simple solution to brighten and give the area a lift.  Plain wooden benches or chairs can look completely different by the addition of bright, designer cushions. These can be purchased or to significantly save money, can be made by the homeowner.  Wooden planters are also easy to make or can be purchased cheaply.  These can provide a practical element as they create an area to plant a range of flowers.  This can lift the look of a plain space.  Cute bird feeders can be created by using unwanted crockery such as a cup or jug, filling it with seed and hanging them from tree branches.  These create an interesting and unique edge to your backyard, help the birds and best of all cost virtually nothing to make.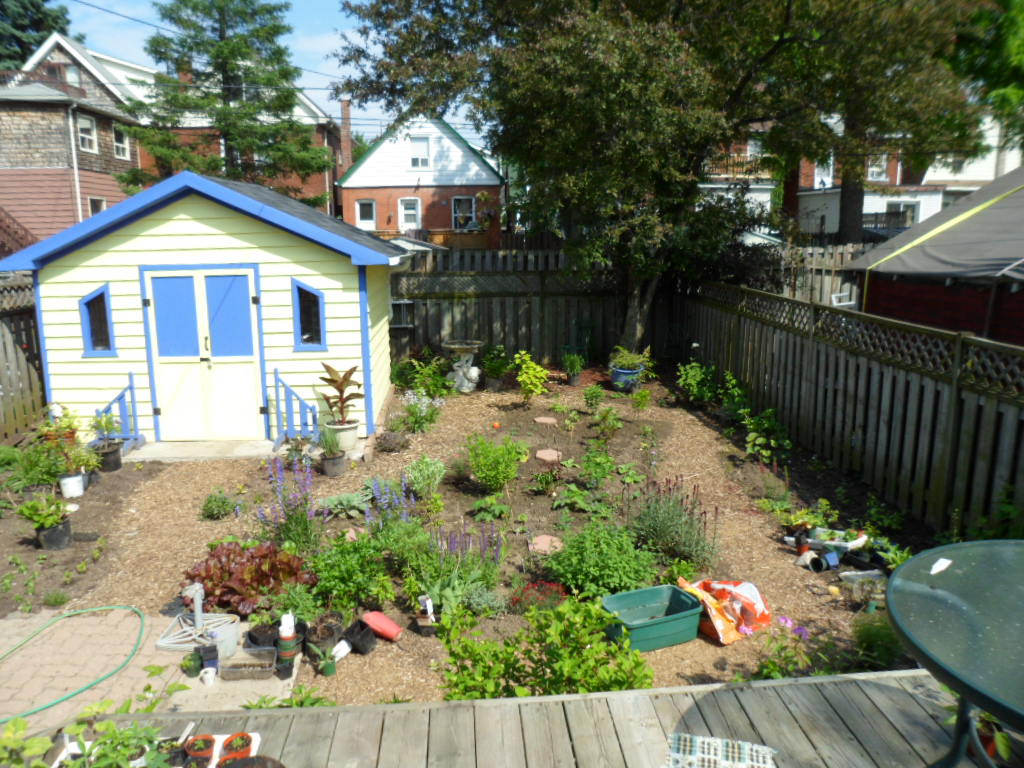 Changing the role of your shed
If you don't really use your shed, it is wasted space.  You could transform it quite easily into a summer house, or a studio or even a playhouse for the kids and create some extra yard space.  Give it a fresh look both internally and externally by painting it white, a simple and cheap way to change a significant aspect of your outdoor space.
The use of light
Your yard can be brought alive at night by the careful addition and placing of lights.   Draping fairy lights in the corners of your garden make sure every part gets the attention it deserves. Using solar powered lights can be environmentally friendly and cost effective so make the perfect choice.
Daring to be different
Fences, not the most exciting part of your yard usually, so treat them differently.  Don't go for the usual shades of brown, either light or dark but go for a more dramatic, playful color instead.  Sky blue fencing for example can breathe new life into a yard and give it a whole new feel.
A little careful planning and an adventurous attitude could completely transform your outdoor space without breaking the bank so try Pro Sacramento tree care providers.