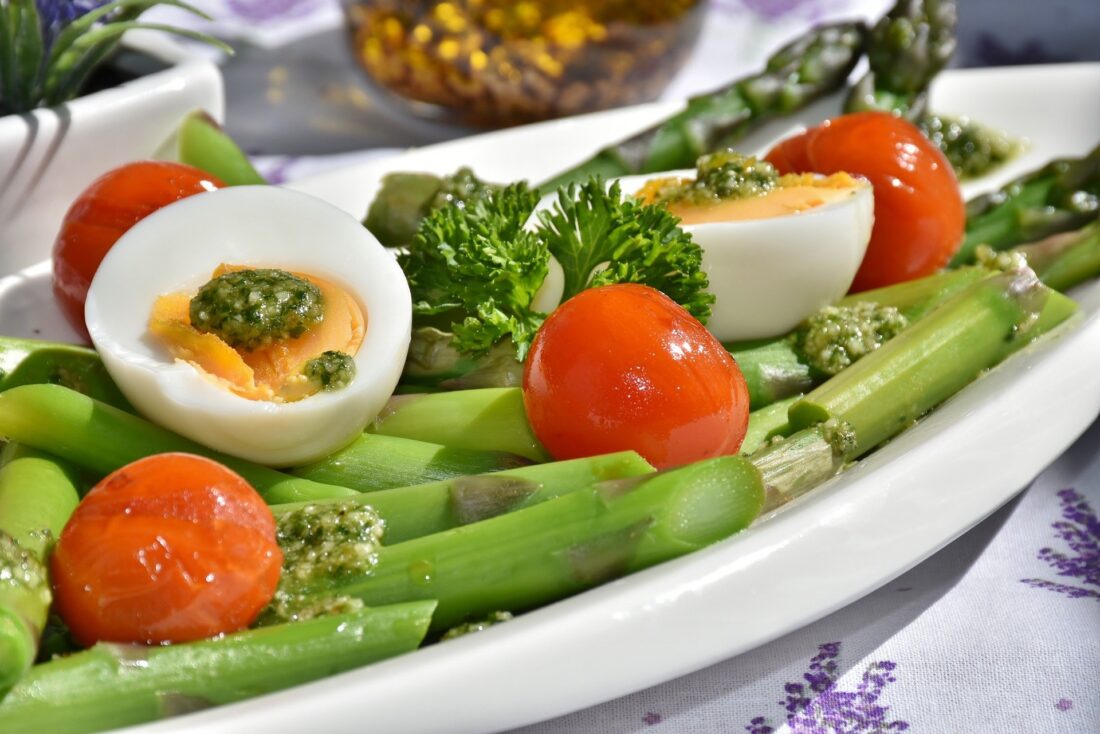 If you are looking to eat healthier, well-balanced meals, shopping for fresh, whole ingredients and preparing your meals is a significant first step. Let's look at some easy, realistic steps you can take to enjoy making meals at home and cut down on your takeout.
Learn some basics
It's hard to cook for yourself if you feel like the kitchen is a mystery. Luckily, there are some great ways to get a lot of knowledge for absolutely free. The internet is full of videos demonstrating cooking techniques, from chopping an onion to baking elaborate wedding cakes and everything in between. Once you have chosen a recipe, search for tips on unfamiliar techniques. If you have a friend or family member whose cooking you admire, enlist them for help. And when you first get started, commit to cooking every meal for yourself for one whole week to jumpstart your motivation to learn.
Identify your food goals
How do you want to eat? How about less meat or more protein? In general, eating more whole foods—that is, unprocessed ingredients that are as close to their natural state as possible—is a great place to start. Think about your lifestyle, too. If you have a family, looking for ways to incorporate whole foods and more produce into family favorites may be your thing. If you're busy, quick, healthy recipes might be what you're looking for. Identifying your lifestyle, goals, and habits will help you choose the best recipes to try.
Arm yourself with useful tools
Having good knives and cookware can make a big difference when you start your healthy home cooking journey. Using top brands like Made In Cookware makes a big difference when learning about new cooking and baking techniques. A high-quality set of pots, pans, and baking sheets can prevent sticking and burning and will make sure you can succeed at any recipe you find.
Plan your meals
Before even setting foot in a store, you'll want to plan your meals for the week ahead. This eliminates stress at the grocery store and means that you will have everything you need to prepare the meals you've chosen as you head into the week. This will also lead to less temptation to order your next meal because you will have food to use up!
Buy good ingredients
Shop for the freshest fruits, vegetables, and meat you can find and afford. If you are able, make the switch to grass-fed beef and free-range eggs. Shop at a farmers' market during the summer and fall seasons. When you invest in your ingredients, you are less likely to waste them and more likely enjoy eating them.
Make it social
Jumpstart your commitment to home cooking by preparing a meal for others. Bring food to a friend or neighbor. And, when it's safe to do so, invite others to dine with you. Don't worry about making something fancy—just choose a favorite, simple, healthy meal and share it!
Cut down on refined sugar
One of the easiest ways to eat more healthily is by cutting out as much processed sugar and grains as possible. When you cook at home, you get to control the ingredients. When feasible, forgo sweet desserts, switch to whole wheat flour and pasta, and use recipes that use natural sweeteners like honey in place of refined sugar.