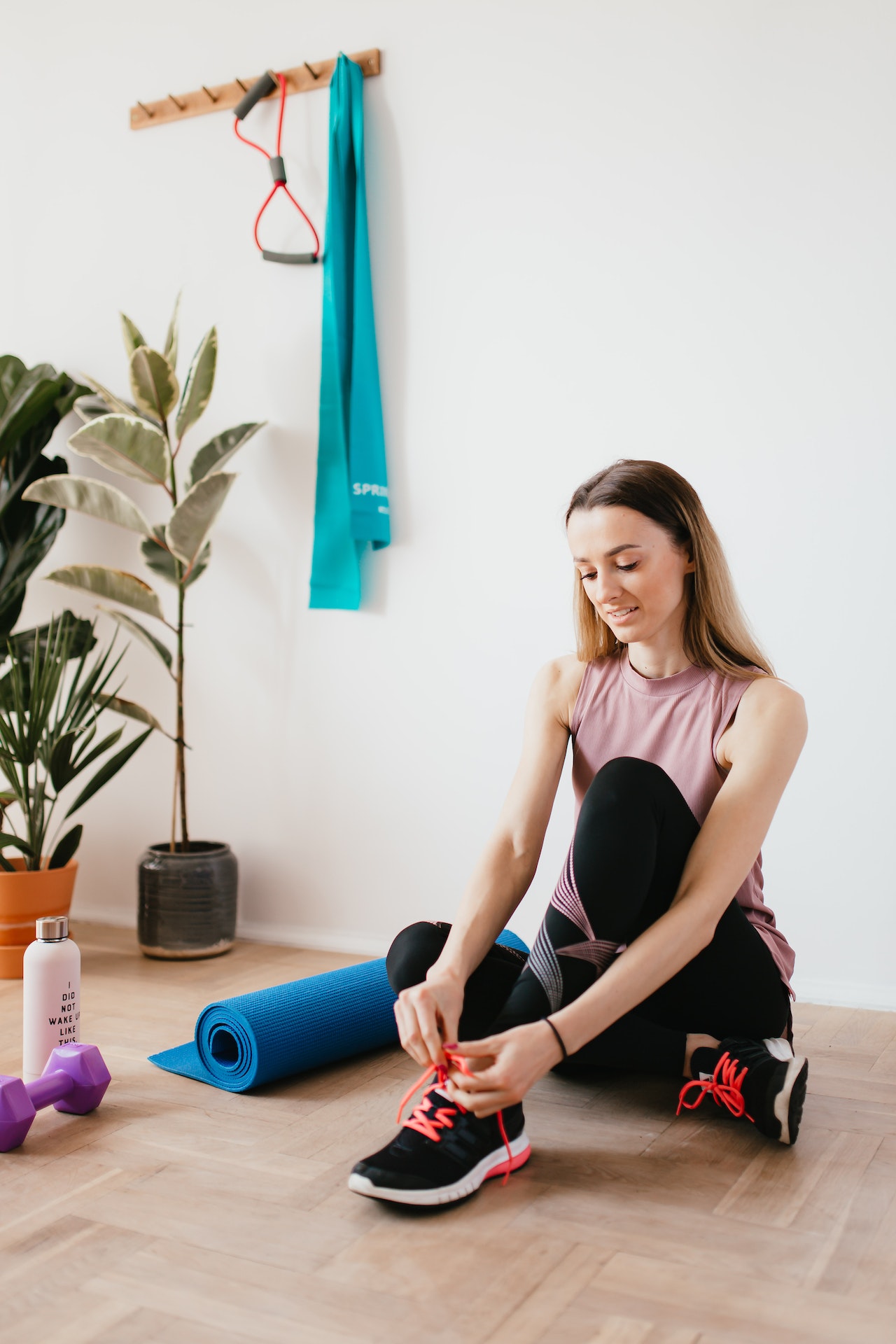 If you are looking to get in shape but are worried about the cost of doing so, this could be something that causes an obstacle to your fitness goals. In reality whilst you could pay top dollar for heavy-duty machinery at home or a gym membership, there are some lower-cost ways to get in shape. Whether you plan to use the garage space or a spare room at home, these are just some of the affordable yet effective pieces of exercise equipment which you can look to purchase.
Adjustable Dumbell Set 
Adjustable dumbells or a dumbell set is a low-cost investment that offers you multiple ways of training your body. There are almost 100 exercises that you can perform with dumbells, working out all aspects of your upper and lower body. It makes sense to invest in equipment that provides you with numerous ways of working out, and dumbells are the perfect example of that. Low cost, easy to use, and highly effective.
Simple Bench 
If you have the space to play with, a bench could make for a sound purchase. This piece of kit can be used for weight exercises or you could use it for stretching and exercises like pull-ups. Most gym benches can be collapsed and stowed away, giving you the flexibility to use the space for something else once you are finished with it.
Gym Bands
A set of elastic gym bands are very affordable, they take up next-to-no space in the room and they can be used for an enormous variety of exercises at home. Aim to avoid the ultra-low-cost bands as these can be prone to wear and tear, look for a better brand to ensure your safety and a durable product for your home gym.
Skipping Rope 
A skipping rope can be used to increase your cardio performance and increase your heart rate. Beyond this, you will find that a rope can be used for stretching and there are even exercises that can help you to strengthen your arms. You can spend as much as you can afford here and if you can, we'd advise you to invest a little extra and purchase a rope with ball bearings for smooth skipping. Those which have a counter are also a good idea, to help you stay on track with your goals.
Kettle Bell 
A kettle bell can be used for endurance training as well as strengthening in your home gym. These are basic, single-round weights with a handle above. The kettle bell can be used in HIIT workouts or for basic lifting, in a similar way that you would use free weights. Just like the rest of the options on this list, kettlebells are affordable and highly durable, and they will be the perfect addition to your home gym.
A tight budget really doesn't have to prevent you from getting in shape, bulking up or cutting down, whichever you are looking to do in your home.