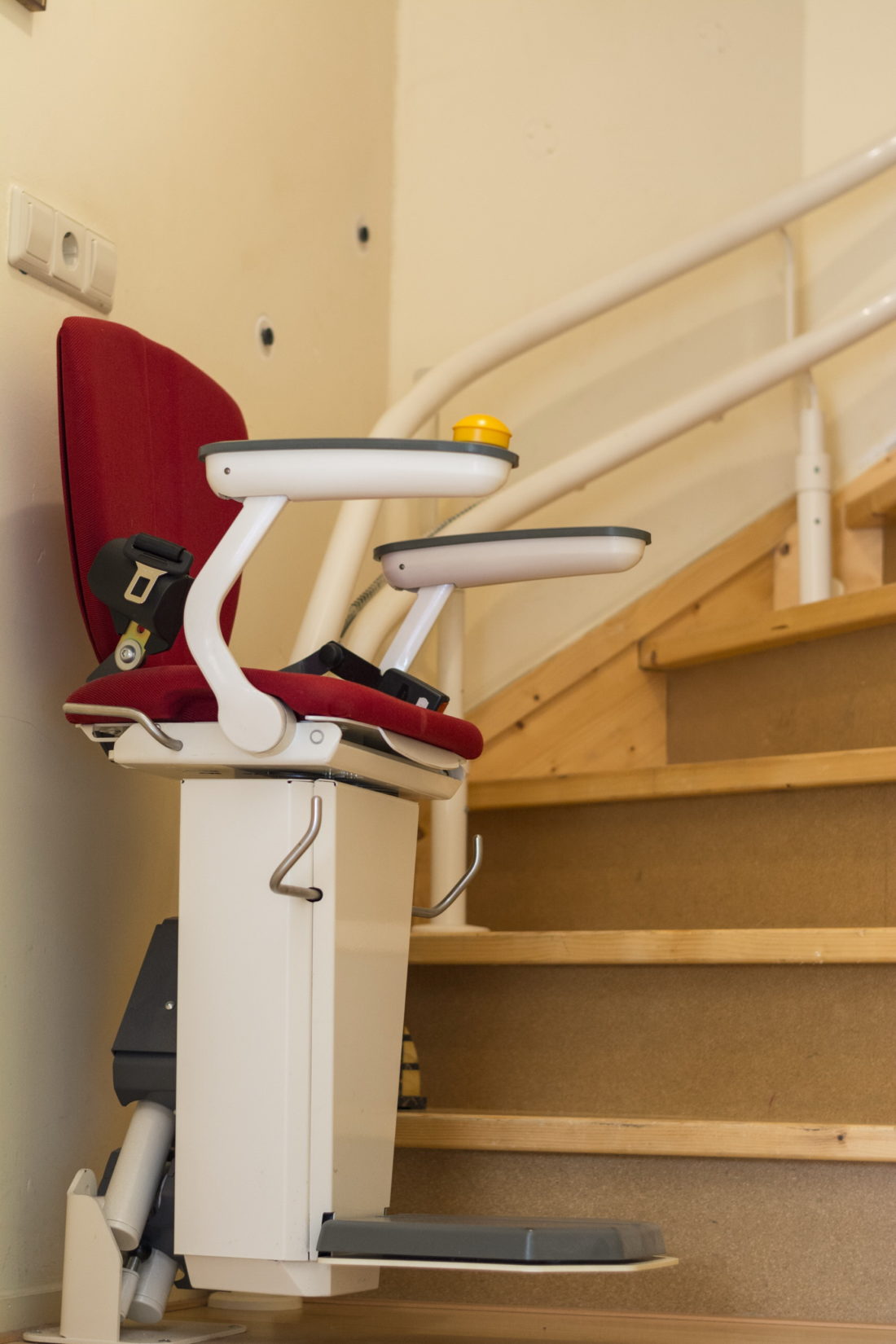 Do you have a senior relative in your life and are wondering what you can do tell make their life more comfortable? There are technologies today that are specifically designed to assist seniors who have declining health,  mobility and diminishing strength issues. These technologies can help seniors to be independent, and to gain respect that they may have lost as a result of their constantly needing to lean on others. Here is a list of a few of the best ones to consider for a gift.
A Stair Lift
Do you know a senior who lives in a two-story home and the bedrooms and other important rooms in the home on the second floor? Odds are that senior has difficulty getting up and down the stairs leading to those second-floor rooms. A great gift for a senior in this position is to purchase that person a stair lift. A stair lift is a motorized chair that runs along the path of the stairs. A senior sits down in the chair, straps him or herself in and presses a button. A strong motor than lifts the senior from the current floor to the desired one. Stair lifts work in both directions allowing seniors to get to whichever floor they choose in comfort and style. A stair lift can make a huge difference in the mobility and confidence of a senior.
Mobility Scooter
A mobility scooter is the ultimate transportation tool for seniors who have mobility issues. They can be used around the yard, down sidewalks, in shopping centers and in the park to transport seniors in a safe way. Mobility scooters have a comfortable seat that senior strap themselves into, a foot or hand control, and the steering wheel in order to maneuver. The mobility scooter goes a safe speed, and will not tip over. There are lighter versions called portable mobility scooters that fit in the trunk of a large automobile or an SUV.  Mobility scooters give seniors an ability to go where they please.
Bathroom Renovation
The bathroom is one of the most important yet challenging rooms for seniors. For the average person, getting around the bathroom is second nature. Doing things like getting in and out of the shower or bathtub, sitting down and standing up after using the toilet, standing at the sink and washing our hands, and simply grabbing a towel to dry our hands is done without giving it a second thought.
For seniors however who have reduced strength, simple tasks like the ones here can present the greatest difficulties. This is because typical bathrooms are not designed to accommodate seniors. One amazing gift to give to a senior is to renovate the bathroom taking into account the needs of that senior. Placing bars around the bathroom where a senior can lean in order to use the sink or the toilet can make a world of difference in terms. Toilet safety rails are super important for the elderly. They can give confidence and help them to become self-sufficient at a very vulnerable time.
Placing bars around the toilet allows the senior to use the toilet without fear. Redoing the shower to include an ability for a walker or even a wheelchair to enter the shower and placing shower heads low enough that someone in a seated position can use them can help the senior to become more independent and happy. Renovating a bathroom can be a large expense however the benefits to seniors will vastly outweigh the money spent.
The items listed here represent some of the most useful gifts you can give to a senior.