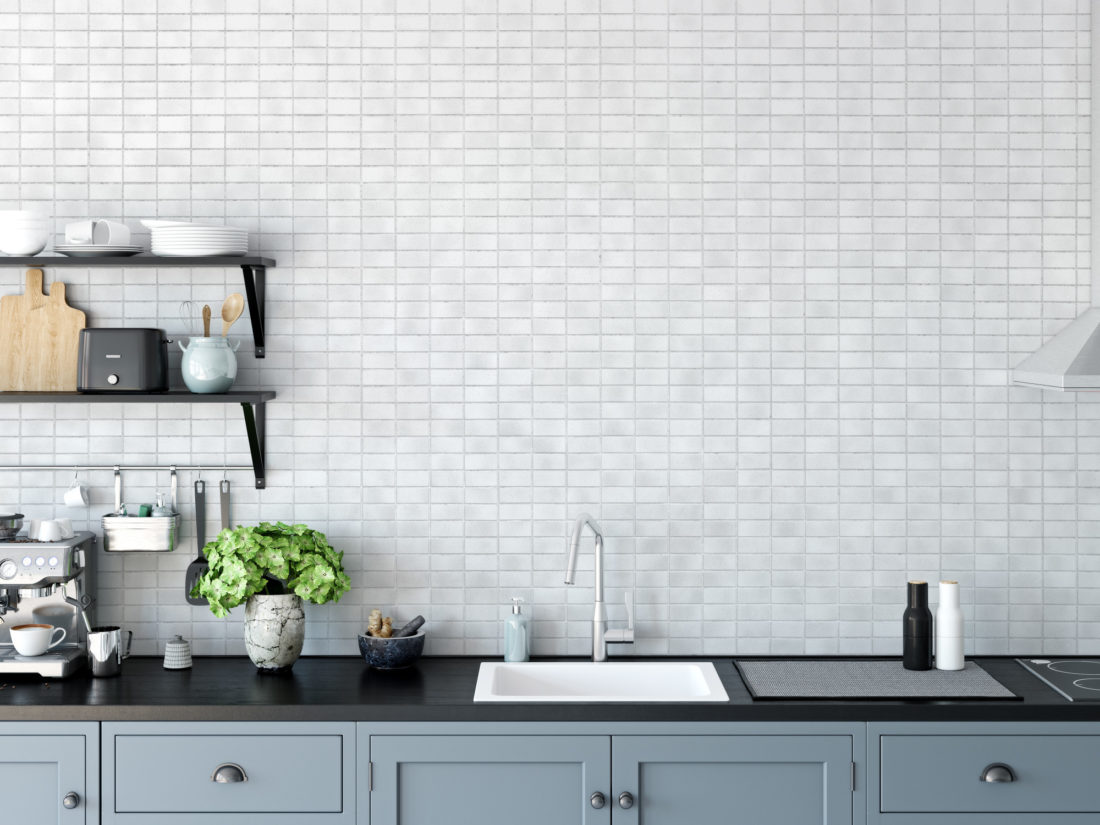 The average low-end kitchen remodel costs around $100 to $125 per square foot. Mid-range kitchen remodels costs between $200 and $250 per square foot, while a high-end kitchen remodel costs around $300 or more per square foot.
If you're thinking of selling your home, it makes little sense to invest in a high-end kitchen remodel. But it makes sense to find a few ways to upgrade kitchens to increase the value of your home.
We want to help you sell your home faster.
Keep reading to learn our eight favorite ways to make smart kitchen upgrades to boost your home's value.
The ROI When You Upgrade Kitchens
The ROI (return on investment) you can expect when you make kitchen upgrades depends on a few factors. A great kitchen won't help improve the value of your home when the rest of your home is in need of major repairs.
Another factor is what market you live in. Those who reside in cities such as Chicago, Atlanta, San Fransisco, San Diego, Washington, D.C., and Minneapolis can expect a return of over 100%.
1. Change the Floorplan
An open floorplan is becoming more popular. Most people prefer the warm and inviting feeling open floorplans are known for.
And when you open up your kitchen, you have more customizable options. Try adding a kitchen island in your space.
2. Install New Countertops
Your countertops take up a lot of space in your kitchen. And they're the most noticeable feature.
Installing new countertops will give your whole kitchen a refreshed look even if it's the only update you make. You have several options when it comes to countertop materials.
Popular Types of Countertops
Here are a few popular types of countertop materials:
Concrete
Granite
Laminate
Solid-surfacing
Quartz
Do your research to find out which countertop will work best for your budget and with your decor. Speak to a company that designs custom kitchens for help and advice.
3. Upgrade Kitchen Cabinets
You have several choices when it comes to upgrading your kitchen cabinets. Which one you choose should depend on the condition of your current cabinets and your budget.
Low-End Upgrades
If you're on an extreme budget and your cabinets are still in good condition, you can refinish or paint them. Use a semigloss finish. It should cost you around $300 for paint supplies
Another easy and budget-friendly upgrade is to add new hardware to your kitchen cabinets. It should cost around $250 for hardware.
High-End Upgrades
If your cabinets are in bad condition or you have the budget, investing in new cabinets can give a tired kitchen a brand new look and feel.
Also, new cabinets can help you add extra storage to your kitchen, which is an appealing feature to potential homebuyers.
4. Replace Plumbing
If you own an older home, consider replacing the plumbing. Over time your plumbing can begin rusting or leaking, which will cause more problems.
Also, you don't want to sell a home with bad water pressure. Nor should you continue having to drink bad tasting water until you can sell your home.
If you're on a budget, begin by replacing the oldest pipes first.
5. Add or Upgrade Backsplash
It's easy to change the look of your kitchen by either adding backsplash or replacing your old one. Here are a few popular modern ideas:
White subway tile
Mosaic tile
Modern glass
You can choose what shape and size you want your backsplash to be. A herringbone or soldiered pattern will give your kitchen a modern look.
Stick with neutral tones. They'll make your kitchen look and feel bigger and brighter. Also, neutral tones are more appealing to homebuyers than loud, splashy colors.
6. Add Lighting
While good lighting is important in every room, it's a must in the kitchen. Here are a few ways to improve upon your kitchen's lighting:
Hang pendant lights above an island or countertop
Add undercabinet lighting
Change out your existing bulbs for LEDs
If you have a window in your kitchen, consider upgrading it as well.
7. Install a New Sink
Installing a new 30 inch stainless steel sink is a great idea when looking kitchen updates on a budget. The sink is one of the most used and important parts of a kitchen
Find a new sink that's both functional and aesthetically pleasing. It can give the impression to home buyers that your home has a greater value.
Popular Sinks 
Here are a few types of sinks that are popular:
Apron-front farmhouse sinks
Prep sinks
Integrated sinks
Drop-in sinks
Single or double bowl sinks are also functional yet eye-catching.
8. Redo the Floors
Simply redoing your kitchen floors can make a dramatic difference in how your kitchen looks. There's an option that fits with every budget.
Painting the Floors
If you have hardwood floors, a paint job may be all you need to spruce up your kitchen. Use enamel paint and you can get a pint-sized paint sample to test before you make your decision.
Install Flooring
If you choose to install new flooring, you should be able to find a type of flooring that fits both the look of your kitchen and your budget.
Other Flooring Options
Here are a few flooring ideas. Many of them are budget-friend and you can DIY the installation:
Vinyl flooring is inexpensive but scratches easily
Laminate flooring mimics the look of other types of flooring but you can't use a wet mop to clean
Ceramic flooring looks elegant but is cold to the touch
Cork flooring is more expensive but extremely comfortable
Stone tiles are also a beautiful and unique flooring option. The downside is they can stain easily if not sealed regularly.
Stay in the Know
Selling a home is a huge project. While it's smart to upgrade kitchens, there are other rooms like the bathroom that can also help you sell your home more quickly and for more money.
We can help you figure out what your next home improvement project should be. Keep coming back to check out our latest home and DIY advice.