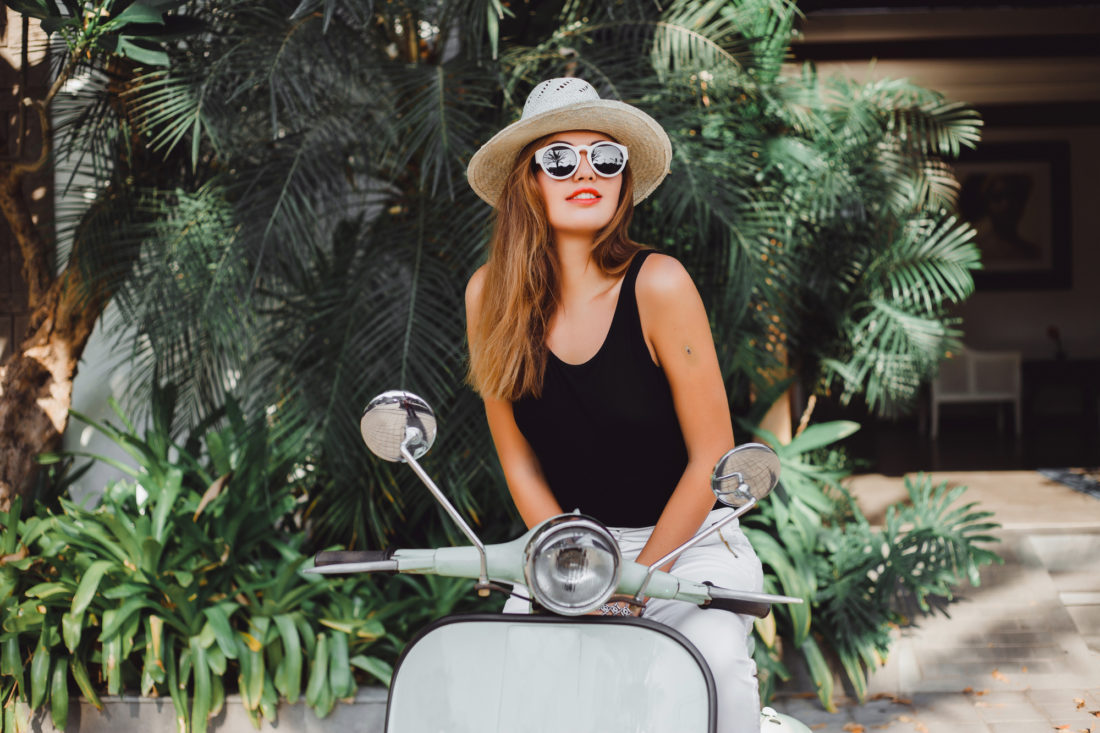 Do you love fashion? Are you constantly admiring the fashion ambassadors on Instagram and thinking to yourself, "I wish that was my life"?
Well, we've got good news for you — it can be! To become a fashion influencer on Instagram, you don't need to be a model or a famous actress. You just need to have the right know-how on growing your Instagram following and attracting the right fashion companies.
How do you do it?
Check out this guide to discover the top tips for becoming a fashion ambassador on Instagram.
What Is a Fashion Ambassador?
Before we dive into the steps you need to follow to become a fashion ambassador, let's first talk about what a fashion ambassador exactly is.
Fashion ambassadors are those who work to promote and represent a specific fashion brand. Typically, fashion ambassadors are already customers of that particular brand, and they're already doing things to advocate for the brand before they start working for them.
As a fashion ambassador, you'll typically work as a part of an ambassador program. These programs are in place to manage the ongoing, working relationship between brands and ambassadors.
How to Become a Fashion Ambassador
So, what do you need to do to become a fashion ambassador? Here are the top tips to follow:
1. Create a Brand Identity on Instagram
When fashion companies choose brand ambassadors, they're not just looking for people with large social media followings. They're also looking for people whose personal brand aligns with their company's brand.
So, in order to catch the eye of big fashion brands, you need to create an Instagram brand identity that aligns with the company's identity, goals, and philosophies.
For example, let's say you want to become a fashion brand ambassador for an athletic clothing company. To create a personal brand identity that aligns with this fashion brand, you should be posting pictures of yourself in workout gear, healthy homemade meals, and other shots that align with living a healthy lifestyle.
Of course, this doesn't mean you can't post normal content from your everyday life. However, when someone glances at your page, they should know that you have a passion for health and fitness.
2. Build Your Followers
While you don't need millions upon millions of followers to become an Instagram fashion ambassador, you do need a decent following.
Here are some things you can do to grow your Instagram following:
Engage With Your Followers
Actively engaging with your current followers is one of the best ways to grow your following organically.
Being engaging on Instagram means responding to your followers' comments, asking your followers questions, and creating videos and content that they request. The more engaged you are with your followers, the more they'll see you as a genuine person instead of just another Instagram account that they follow.
Instagram Live is a great way to connect with your followers, as it makes them feel like they're taking part in a conversation with you in real-time.
Use these Instagram Lives to your advantage by aligning them with your brand as best as you can. Instead of going live and just talking about whatever comes to mind, use your live sessions to give fashion-related advice or answer fashion-related questions.
For example, you could talk about how to put together an outfit for the day or how to dress for the first day of work.
Post Consistently
Posting on a consistent basis is another way you can grow your following. If you're only checking in with your followers every few weeks, they're going to lose interest in your account.
If possible, try to post once per day. But, as we mentioned earlier, don't just post to post. Make sure your posts are aligned with your brand and the message you want to portray.
Link to Other Social Media Platforms
Oftentimes, people find Instagram accounts via other social media platforms.
This means that any time you post on Facebook, Twitter, Youtube, or any other form of social media, you should link back to your Instagram account.
Get in the Hashtag Game
If you use hashtags wisely, you can quickly grow your Instagram following ten-fold. Instagram recently released a new feature in which users can also follow hashtags in addition to regular accounts.
This is great news for hopeful brand ambassadors, as it means that by using the right hashtags, new fans can stumble upon your profile without ever having heard of you.
Now, this doesn't mean you should throw in every hashtag under the sun. Just as you do with everything else on your profile, make sure your hashtags align with your brand.
For example, let's say you're aiming to be a fitness clothing brand ambassador. Some hashtags you might want to use include:
#Fitspo
#Workout
#Leggings
#Gymday
#Activewear
#Fitnessapparel
#Fitnessmodel
Not only will these hashtags help you grow your following, but they can also help attract the right fashion brands to your page.
3. Present Yourself in a Professional Manner
It's very important to keep in mind that when you sign on as a fashion ambassador for a company, you're representing their brand as well as yours.
Brands are well aware of the influence their ambassadors hold, and for this reason, they choose ambassadors very carefully. Therefore, it's important that you have a professional-looking social media that in no way indicates you'll be a liability to the company.
Therefore, we recommend scouring your social media profile for any images or content that could potentially reflect negatively on the brands you want to represent.
Fashion Ambassadors: Are You Ready to Launch Your Career?
Now that you've read this guide on Instagram fashion ambassadors, it's time to put these tips into action. Before you know it, you'll be a major fashion ambassador with a huge following!
Be sure to check back in with our blog for more tips on launching your Instagram career.