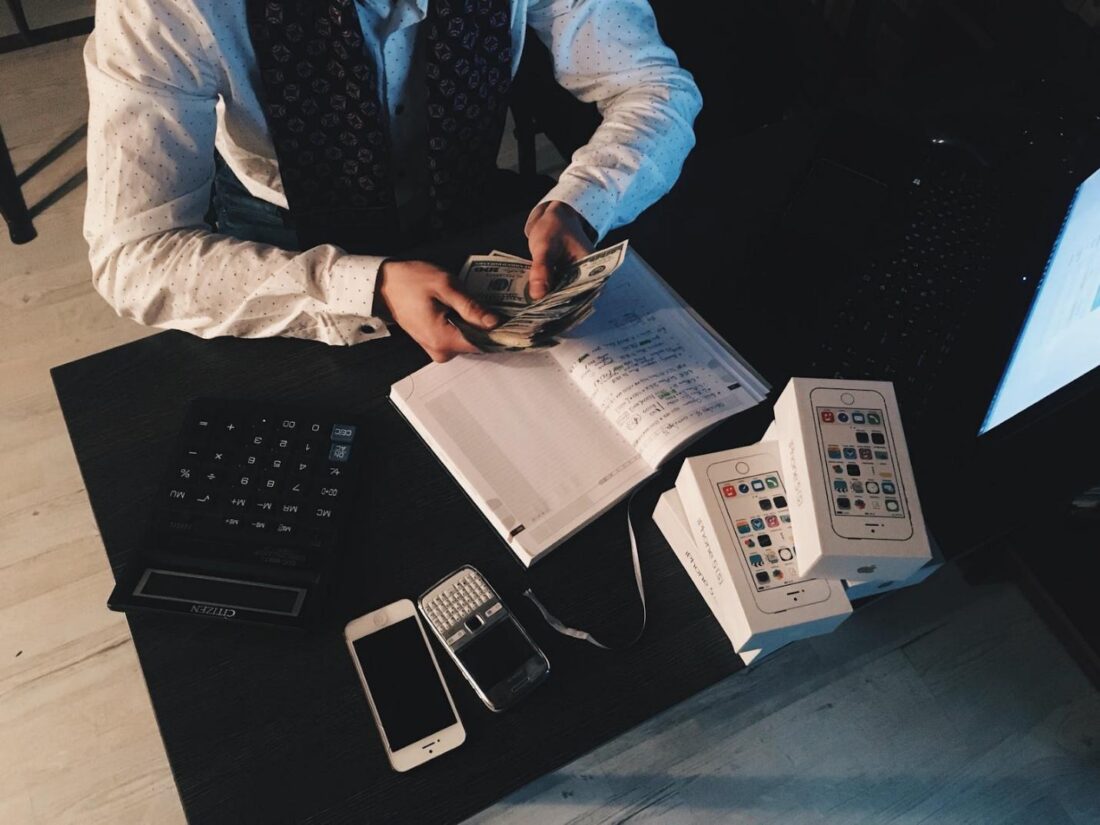 Learning finance principles is not an easy task, and it becomes more challenging when your target is expert-level learning. You need to dig deep down and explore the latest trends and challenges of the industry. The finance sector is like the deep ocean. The more you go down, the better you know about it. If you are making efforts without any support, it can become harder for you to accomplish your goals. So, build solid strategies to overcome all obstacles during your learning experience.
The pandemic of COVID-19 caused a big financial crisis all over the globe. Currently, it is the best time to learn the fundamentals of finance. It will empower you to help businesses to make the right financial decisions at this time. According to a statistical study, due to the COVID-19 pandemic, financial stress was increased by 87% across the world.
Learning finance is the need of the current time. It will help you reduce financial anxiety from the business owner's shoulders. It also nurtures your professional and personal skills and prepares you to make business decisions with calculated risk. When you are on a mission to become a finance specialist without relying on anyone, you should have a clear direction to follow. Here is a complete guide that will help you become a self-taught finance expert and achieve your professional objectives.
Make a Decision: How you Want to Learn
Firstly, you have to decide what is the best learning method that suits you. Whether attending online classes is convenient for you, or do you prefer in-person classes. These are the main methods that independent learners mostly use. You may also explore other learning ways, like reading finance books and publications or approaching finance professionals.
While you are choosing the learning method, you should keep essential points in mind. Every individual's learning style is different, so you need to analyze what helps you learn quickly and efficiently. If you are good with learning things online, then get registered in any accounting or finance-related online course. It will help you learn at the broader spectrum and get a deep insight into the subject in a hassle-free manner. Enrolling in MBA with accounting concentration or an online master's degree in finance can help you achieve desired heights of success.
If you consider online learning, then it will also help you cut down your transportation expenses. It will save you from bearing the hassle of traffic daily as you will remain fresh and stress-free.
Set your Learning Vision
Before aiming to become a finance expert on your own, you need to have a clear vision of why you are doing it? Ask yourself how it will contribute to your professional and personal life. It could be anything from getting an excellent job at any top finance firm to becoming a finance industry leader. You need to examine yourself and decide how it will bring a positive change to your life. Once you have a clear motive to establish financial literacy without relying on anyone, you will accomplish all your learning journey challenges.
Fix your Learning Time
Once you have decided which learning method is the perfect fit for you, dedicate a specific time frame for it in the day. By planning a daily routine schedule, you will build new skills consistently. You will be able to finish your coursework on time and study the latest finance trends. Spare time will also allow you to have a productive financial conversation with your peers. Eventually, you will rapidly grow, ultimately experiencing a better academic and professional life.
Get in Touch With Finance Professionals
Becoming a one-person army to learn finance is an intimidating task. Realistically, you require assistance from an individual who can provide you a real taste of finance. It strengthens your learning capabilities when you start interacting with finance professionals who have gone through the same process. You will get to know about new perspectives that will empower you to make the right decisions at each learning phase.
Building contacts with finance professionals will also open doors for you in the finance sector. You will build good PR by letting them know what you can do and learning independently. A simple, informal discussion will help you understand the challenges and issues of the finance world.
Prepare yourself for Real World:
While you are learning about financial principles, try to link each aspect to real-life situations. Extract the meaningful insights out of your courses that will help you in achieving your goals big time. Let's say, if you study the reasons for the failure of any business, analyze what real-world situations have caused it. In this way, you will identify the root causes of financial issues that companies are facing. It will polish your problem-solving skills and make you a better financial advisor.
Never Stop Learning
Once you complete your studies, you should continue with your learning process. If you start feeling that there is nothing more left to explore in the finance world, you are sadly mistaken. Trends evolve continuously in the finance sector, so you need to keep your eyes wide open after completing your studies. You need to understand that finance is a massive subject that covers plenty of things, so there will always be something for you to learn.
In the current digital landscape, every piece of information is easily accessible to all of us online. From stock advice to shares understanding, you can find every finance-related thing easily on the internet. Keep an eye on the industry news and the issues clients of top finance companies face. Once you start targeting their problems, you will be able to come up with practical solutions. It will increase your worth in the industry, ensuring never-ending growth.
Conclusion
Technology has enabled us to learn anything conveniently by not depending on anyone. It has transformed the way businesses operate and especially made a significant impact on the financial industry. If you want to become a self-taught finance expert, you need to come out of your comfort zone. You have to self-study the industry trends to make impactful decisions when you enter into professional life. Self-reliance is one of your biggest strengths that can help you do wonders as a finance expert and in any walk of life. The tips mentioned above will surely help you to become a self-taught finance specialist.