Once upon a time, before coronavirus really took hold, you could freely travel from one place to another. It was a beautiful and prosperous time, in which people went all over the place, exploring all kinds of different terrain, and thoroughly enjoying themselves.
If you want to travel to the Maldives from the United States, then you're going to want to follow specific procedures and protocol. Travelling in a safe and efficient manner is the key to getting things done quickly, so let's take a look at precisely what you need to think about when it comes to this particular style of moving around. 
Flying
Naturally, the direct route for people who want to travel to the Maldives is via a plane. Flying is considered to be the modern form of travel, because it is effortless to do, has quite a few different options, and is a regularly scheduled occurrence.
If you are going to fly to the Maldives, then you need to bear a few things in mind. First of all, the coronavirus pandemic is in full swing, and this may affect travel opportunities. It is important to research ahead of time to make sure that your chosen flight will be able to get you to the Maldives comfortably, and that flight is currently permitted from your state in the US.
The Maldives is partially open to travellers, and there are some places which do not allow travel at all. It is important to research to make sure that you are allowed to leave your state to travel to the Maldives, as you may not be legally permitted to do so, and it may be subject to fines or quarantine if you do.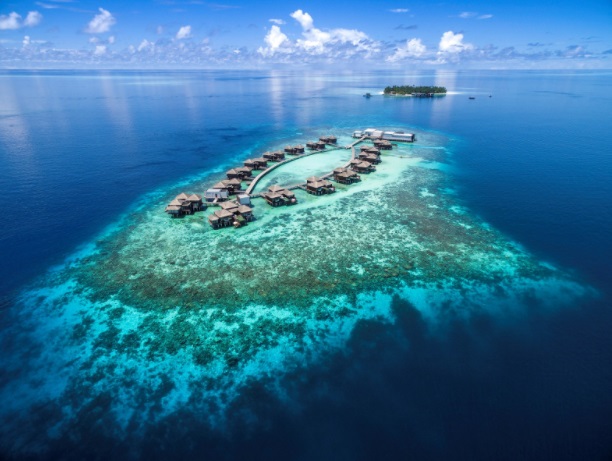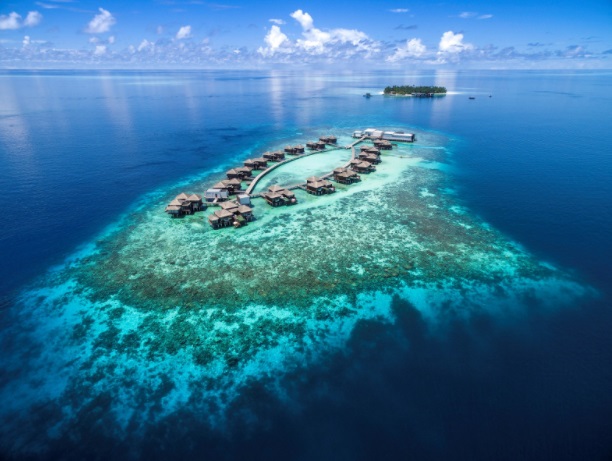 Travel Requirements
If you wish to travel to the Maldives, you should be aware that there are specific travel requirements to consider. For example, all international visitors are required to have a passport that is valid for up to 6 months from the expected departure date. In addition to this, you will be expected to provide sufficient evidence of funding, as well as a travel plan.
Visitors to the Maldives will automatically be given a 30 day Visa, and it is possible to extend this to a 90 day Visa if you need to. Before leaving, it is recommended that you invest in vaccinations for both typhoid and hepatitis A.
It is probably worth mentioning that travel to the Maldives is not an easy task. There are no direct flights, and travel to this region of the world can cost quite a bit of money. It is recommended that you get a connecting flight somewhere in Europe or the UK, as this is cheaper from a financial perspective.
Travelling around the Maldives is not an incredibly difficult task. The capital city is only about 2.2 mi.², and it is usually possible to walk around any of the different areas you choose to visit. There is not a very extensive ferry network, so going between the islands is something of a challenge, but worth it if you take the time and money to do so. Renting out a yacht is recommended because this will give you time to explore at your own leisure.

Should I Go?
You should absolutely check out the Maldives if you are looking for a beautiful and exotic place to go and spend a few weeks in. The Maldives is a very remote, quite detached area of the world, which makes it a beautiful and scenic destination.
Ultimately, if you have the money required to do this, it's definitely worth checking out, because there are numerous different resources and options to take advantage of. The general consensus is that the Maldives is considered to be a playground for the more wealthy people. There are quite a few different ways that you can quickly burn through thousands of dollars for a simple holiday because the Maldives has so much to offer people. 
With that being said, this is not a cheap holiday destination. It is quite pricey when you are exploring the Maldives, in part due to the luxury on offer, and in part due to conversion rates of currency. It is recommended that you prepare for ample spending, and have sufficient resources, as you will be required to evidence that you can finance your stay before even visiting the area. 
Final Thoughts
So, as you can probably tell, the Maldives is a beautiful place and definitely somewhere that you should visit if you have the resources and funding. It is vital to make sure that you check the regulations surrounding travel in your state, because you can be subject to severe consequences if you attempt to travel when you are not allowed to do so.
Ultimately, it is crucial to take a look at some of the different things that are on offer. You need to make sure that you are safe and sensible in order to get the best possible choices when it comes to how you choose to do things. There are many different options available in the world of the Maldives, and travel from the US is possible, albeit expensive and sometimes long. Remember to consult with as many resources as possible before departure, including getting a full physical examination from a medical professional for peace of mind.