Some people manage to finish their holiday shopping before the summer ends. Others wait until they can snag Black Friday deals to cross off the people on their list. You, on the other hand, prefer to wait. In the past, your laissez-faire approach to the holidays meant you left some questionable gifts under the tree. It's hard to wrap up an impressive present when the shelves are empty and the online deals are expired. But not this year! Even if you can't motivate yourself to shop any earlier, you can find amazing last-minute gifts. Just use this easy guide, and whatever you wrap up will look like you put a lot of thought into their gifts
1. Cards Against Humanity holiday pack
If your friend brandishes their Cards Against Humanity deck any time the gang gets together, order the holiday expansion pack in time for your next big hangout. The first 150,000 who order will receive 15 mystery gifts in addition to the pack as part of their game's Holiday Hole campaign to thwart Trump's wall along the US-Mexico border.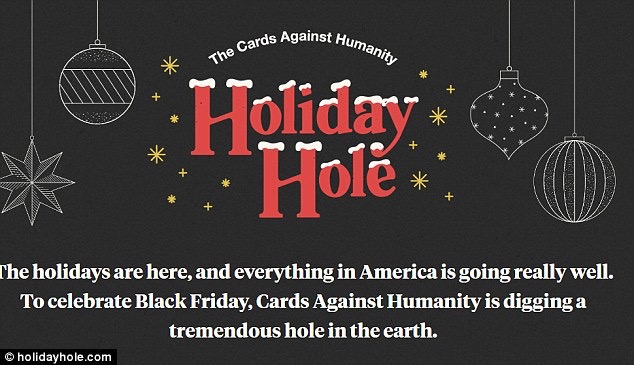 If you're too late, you can still order the basic expansion pack, or opt for previous year's holiday decks. These older versions are priced as a pay-what-you-can. While the average person pays $3.75, you may want to be a little more generous with your money. All profits generated are donated to the Wikimedia Foundation, Donors Choose, and the Sunlight Organization depending on the edition you order.
2. Customized skins from dbrand
When they use their Android or iPhone as much as they do, there's nothing better than a customized dbrand skin. Made of a thin yet robust vinyl, their Android and iPhone skins apply easily over any generation and provide unparalleled coverage. Though measured in the micro-millimeter, they offer up a tailormade scratch- and grime-free layer over any tech they cover. While this layer is enough to protect these devices from cosmetic damages, dbrand's Grip case offers a more secure protection for those with butter fingers.
You choose which unique design would best fit your loved one's style, with exclusive textures like dragon skin, bamboo, and carbon fiber iPhone skins (just to name a few) as your options. With so many designs available, you may want to add one of your own to make your iPhone 8 one of a kind as you cross off the techies on your list.
3. Amazon Prime Subscription
Consider how often people have asked about your opinion on Stranger Things 2. Judging by that number, you know most of your loved ones already have a Netflix subscription. What they probably don't have is a subscription for Amazon Prime. For roughly the same price as Netflix, Amazon Prime is unlike any other streaming service. In addition to a ton of shows and movies (including American Gods and Transparent), this subscription affords unlimited access to Amazon Drive, access to songs and books, and free two-day shipping. Go online to purchase a three- or twelve-month subscription, and the service will email this gift on any day you specify.
4. Uber gift cards
If the person on your list has Uber to thank for getting around town, then consider contributing some cash to their next ride. Uber offers up personally designed cards in denominations between $10 and $500 that you can buy online or in select stores across the States. Once delivered, your loved one can use it however they want. They can spend it on their next in-car trip, or they can use their gift card on UberEATS orders and get their takeout delivered from their favorite restaurant.
5. Book of the Month subscription box
Subscription boxes have boomed over the last year or so, and they're an easy way to get otherwise hard-to-find products delivered right to your door. While many people choose food-orientated boxes that appeal to special diets or palates, this service isn't just for the gastronomically inclined.
If you have a book worm on your list, check out the Book of the Month subscription box. The minds behind the subscription provide an option of five books every month, and the subscriber chooses their book of the month from this selection. Then all they have to do is wait untiltheir book is delivered straight to their door for three, six, and twelve months.
While there are other services that focus on particular genres or themes, the Book of the Month tends to run the gamut on genres. Past titles have included Dark Matter by Blake Crouch and All the Ugly and Wonderful Things by Bryn Greenwood, so it's a great idea for anyone with eclectic tastes.
Whether you opt of a subscription box, iPhone 8 skin, or an expansion pack of Card for Humanity, know that your choice of gift won't reveal you as a last-minute shopper to your loved ones. As long as you use this list for inspiration, the people on your list will have no idea you waited to cross them off.