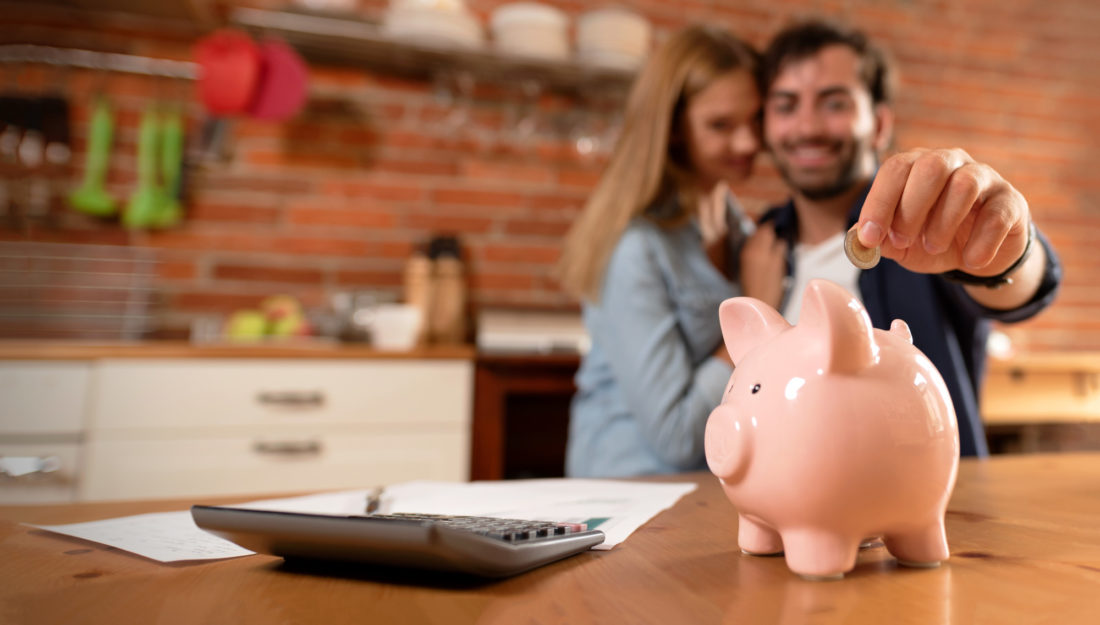 US households have debts amounting to about $14 trillion. With the projected rise in unemployment, paying off these debts might prove difficult. But you don't have to be part of these statistics.
You can pay off your debts and live comfortably regardless of your income. If your financial situation has been frustrating, don't worry. A significant number of people within different income levels feel they lack enough money to sort their issues.
With strategic financial management, you can change your status. Staying on top of your personal finances requires a lot of hard work. Check out these smart money managing tips that will help make the process easier.
Have a Reasonable Budget
A budget allows you to track your income each month. It further helps you to go slow on irrelevant areas that you're overspending. Without proper budgeting, you are prone to unnecessary expenditure.
People struggle to come up with a budget. You'll need to have precise numbers for an accurate budget. Consider your spending history and reconcile your expenses with the actual income.
Following the budget strictly ensures that you don't make unrealistic financial decisions. Your financial position will guide your money usage. Budgeting often sounds like a cliché in money advice, but it's a tip that can liberate you.
Consider getting the best personal finance software for Mac to enhance your budgeting. With this software, you can track your spending habits and monitor your investments. The end-to-end encryption ensures that your data is safe.
Have an Emergency Fund
Life is unpredictable. One day your business is thriving; the next, a fire accident has damaged everything. Where do you start?
An emergency kit can help address unexpected expenses. Some financial advisors recommend having enough money to take you through at least three or four months without a source of income. Avoid using the emergency fund for any other purpose.
You can decide to have the money in a separate savings account. Having it in your usual account can be tempting. An emergency fund is one of the money managing tips that can help you deal with your financial situation calmly.
Have an Alternative Source of Income
You can't afford to be comfortable with only one stream of income. Look for other alternatives sources of making money. Passive income can transform your financial standing from zero to a hundred.
Setting up a passive income venture requires patience and resilience. Research more about an idea before investing any resources. When you find the right business, it will start paying you eventually.
A passive income business shouldn't take a significant amount of your time. You can connect supply and demand with minimal involvement. Don't focus solely on your field; the opportunities out there are inexhaustible.
You can sort your daily bills with passive income. You'll realize it is easier to save and live a debt-free life when you have an alternative income source.
Pay Debts
About 54% of young adults in the US have student loans. The rate of repayment has been notably slow. Besides student loans, a considerable number of people grapple with mortgages, credit cards, and other kinds of personal loans.
If you're in debt, the chances are that it has been awfully stressful. While it's consoling to know that you are not alone, debts can be a hindrance to your financial freedom. You can strategize on how to get out of bad debt.
Start paying off debts that have a high-interest rate, such as credit cards. Next in line should be private loans and student loans. Mortgages should come last as the repayment period is typically long.
Paying big debts or small debts first isn't necessarily the best option. In fact, the approaches might destabilize your finances even more. List down all your debts and start with the ones having high-interest rates. To save more money and simplify your finances, you may check companies who offer debt consolidation loans that fit your preferences and budget.
Invest Wisely
While you shouldn't have limitations on the type of investment, real estate, bonds, and stocks ought to top your list. These investment classes have a long history and are somehow stable. What's more, you can control the critical variables of investment maximization.
Once you decide on the ideal investment, put in as much cash as you can. Compounding allows your money to increase. Avoid procrastination on matters investing.
With life's surprises, you can only depend on the money you have today. You can start small and increase your investment gradually. With time, you'll appreciate investing as one of the essential money management tips.
Reduce Your Spending
Trimming your expenses is one of the personal finance strategies that will secure your financial future. When your spending is almost close or exceeds your income, financial stress is imminent. Avoid the temptation of increasing your spending as you get more income.
A strict budget can point out unnecessary expenditures. List your expenses to figure out what you can live without. You can opt for more affordable meals, apartments, and other services.
You'll be surprised to realize the amount of money you've been spending on unreasonable luxuries. Nonetheless, trimming your spending doesn't mean you do away with all the finer things in life. Moderation should be your motto.
Save
Do you have a savings account? Allocating a significant amount of your income to savings should be a tradition for anyone desiring financial freedom. Don't wait to start earning huge amounts of money to begin saving.
Your regular savings account is different from emergency funds. Assess your life circumstances and financial situation to determine the money you can manage to save.
Specialists in personal accounting suggest that you save a specific percentage of your income. That means that you'll still save even when your income reduces.
Embracing Some of These Money Managing Tips Will Change Your Life for the Better
Money managing tips can have remarkable impacts on your personal finances. Staying on top, your funds will be life-fulfilling. Consider actualizing personal finance strategies that will see you living a debt-free life in the long-term.
If need be, have a financial consultant to guide you. The sacrifices you make today will have significant impacts on your future financial success.
Explore our site more to enjoy a range of e-commerce topics.