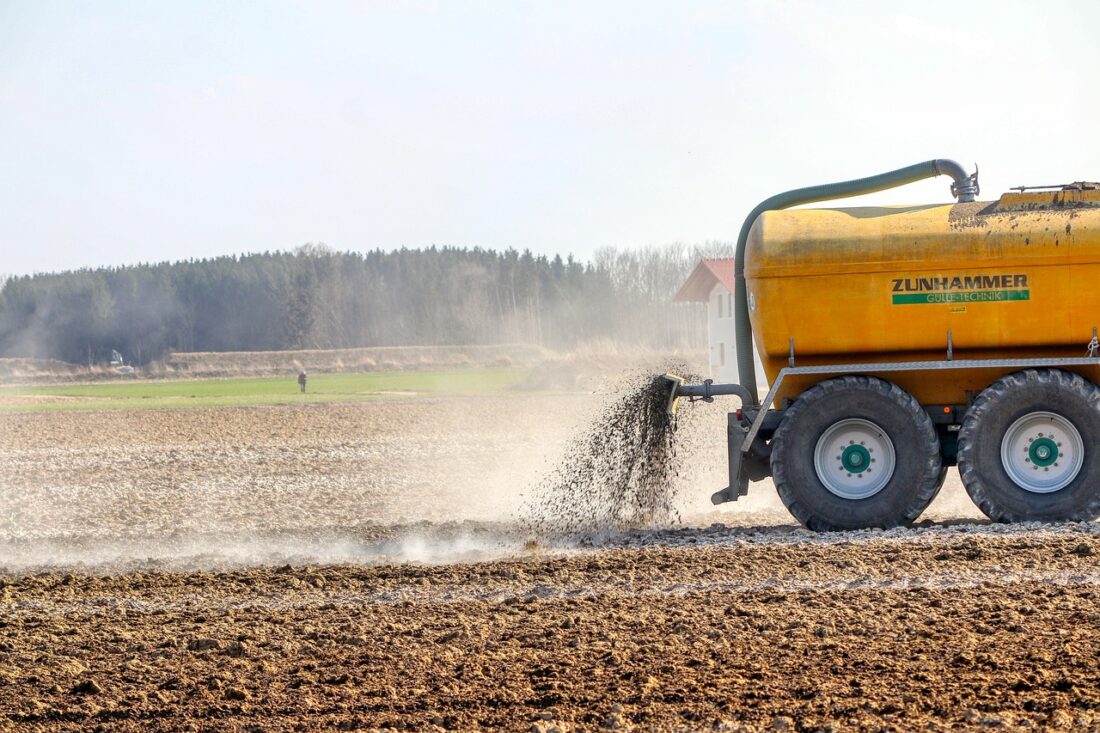 Nothing can beat the look of a perfectly manicured lawn, accentuated with landscaped boundaries and frilly shrubbery. 
But achieving and maintaining such a flourishing green lawn can be a challenge and can, at times, turn into a never-ending task. It demands quite a lot of hard physical work, sticking to a strict schedule, suitable weather conditions, and the neat spreading of high-quality seeds and rich fertilisers.
That's where a lawn spreader comes in handy. Leading professionals allow you to compare and invest in the best spreaders for lawns, which are relatively practical and convenient to maintain your yard efficiently. Here are some of the top features you can consider while choosing the best suitable spreader for your green tract.
The Right Build
The best spreaders have their construction set based on a lightweight, stable and sturdy steel frame. And top specialists present spreaders with the hopper made from lightweight steel or heavy-duty plastic. Ensure the wheels are durable, essentially pneumatic, and rotate neatly around the axle.
Some of the hot picks come with heavy-duty gears and 14″ high-quality pneumatic wheels. These are perfect choices when you have an expansive green patch to cover. For a smaller lawn, a model constructed from high-density, impact-resistant material is a better option.
Adjustable Distribution Settings
The highly-rated models have accessible and adjustable spreader settings. It's a feature of high importance, as you would use the equipment to spread seeds and fertilisers at varying rates, depending on how much coverage the area needs. Typically, consultants give you detailed information about the dispensing mechanism; ensure the spreader operates smoothly and is rust-resistant.
While some spreaders offer adjustable settings, ensuring correct even grass seed and lawn feed distribution, some have hand regulated on/off switch. It reduces wasted and uneven seed distribution.
Even Spreading Mechanism
For a healthy green stretch, you need to look for a spreader that ensures even seed distribution. Professionals endorse the models that avoid the risk of insufficient spreading in certain areas as the best spreaders for lawns. Choose the configurations that ensure your yard is not malnourished, in the case of inadequate application, and avoid the possibility of burning due to over-spreading.
Some leading brands come with a spread width of 3.5m; they leave a few feet between passes for a quicker even spread.
A Right-sized Hopper
The hopper size determines the lawn spreader capacity; it's the container where the seeds get emptied into and discharged via an outlet in the base. If you have an extensive area to cover, you will need a larger hopper size, but it would be bulkier. On the other hand, with a smaller hopper capacity, you need to refill quite often, leading to an unevenly spread lawn. 
Some spreaders have hoppers with a capacity as high as 130 lbs of seeds. Experts advise you to decide the size according to your lawn size.
Convenient Manoeuvrability 
If you have a larger area to cover, specialists suggest using a towed lawn spreader for superior manoeuvrability. It's a better choice as it can attach to many of the ride-on mowers.
Moreover, if you have a sloped garden area, look for pneumatic wheels as they are super-beneficial for convenient mobility. They potentially reduce the risk of the wheels getting stuck and damaging your lawn. Few top lawn spreaders feature large, strong wheels, 20 cm high, that help in easy steering.
Other Essential Features
Experienced consultants recommend you to look at a few more essential features while choosing the right model. Check out the spreaders that can be used with antifreeze products and come with a foldable push-handle.
If you have a lawn you wish to turn into a beautiful green stretch, engage an experienced professional to find the best spreaders for lawns. Rest assured, with the right planning and high-quality seeds and fertilisers spread, you will have a plush, green lawn for all to admire.