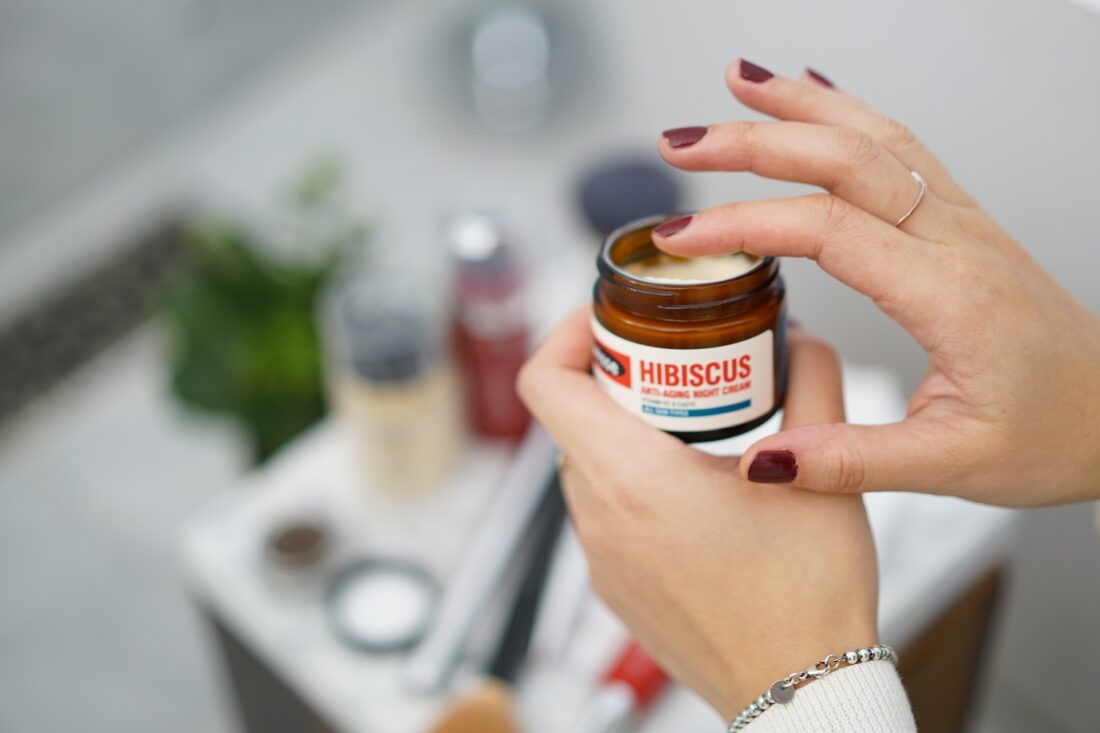 Beauty is in the eye of the beholder, as they say. That includes the person looking in the mirror, too. Adding self-care to your morning and night routines will not only drastically change your self image in a positive way, it will also make you feel more confident and change the way you carry yourself. Self-care can range from simply cleansing, toning, and moisturizing to a ten step skin care routine.
Self-care is not just limited to hygiene, though. It can also be a routine in which you style your hair or apply your makeup. Of course, men and women both should have a beauty routine that isn't limited to how you apply your make up. Below are a few of the similarities and differences between beauty routines for him and for her.
Beauty Routines for Him
Whether you're able to grow a beard or just simply go for a masculine aesthetic, this applies to you. A masculine routine, like anyone's routine, should always start with skincare. Make sure you are at least cleansing, toning, and moisturizing for a healthy complexion and and a smooth base for anything you put on your face afterward. Having healthy skin also provides an excellent base for a healthy beard to grow from.
Whether you have a short beard or a long length beard, maintenance is so important for achieving your desired beard aesthetic. Beard-growing men should have a beard comb or a beard brush for detangling, beard oil to soften and give moisture to the hair cuticle, and beard balm to keep those beard hairs under control. For the true beard aficionado, it's time to take your beard game one step further. Using a heated beard comb will act as a volumizer, frizz reducer, or a beard straightener depending on the needs of your beard. Use it comb through those beard hairs in order to achieve the desired look. A beard comb heated with ionic technology and an adjustable heat setting in combination with a protectant spray will minimize damage of your facial hair, control your beard hairs, and provide you with the best beard straightener experience. A beard straightener is a far better option than using a regular straightener because if you're looking to straighten your beard, a regular straightener will flatten your beard out and could cause the beard hairs to look stringy. A heated beard straightener will create a voluminous look, giving your beard the desired straightness without sacrificing the full-bearded look.
Beauty Routine for Her
The same goes for the ladies: a skin-care routine is a must. Having a solid skincare routine is going to set up your skin to be an excellent canvas for any makeup you plan to apply afterward. If you are an au naturale gal who decides not to wear makeup, a skincare routine is a great way to keep you looking fresh and glowy. If a part of your beauty routine does involve applying makeup, then once you've taken care of that beautiful canvas, the process takes some extra care.
Whether you're applying a natural look or a glam look, a nice pair of lashes provides the perfect finishing touch. That being said, if you've used lashes at any point, you know how messy lashes can get. The gunk and messy glue that lashes leave behind is messy, nightmarish, and can ruin a makeup look, making the thought of using false lashes intimidating. But what if you could have the best of both worlds? While lash extensions seem tempting and low maintenance, they can be super expensive and difficult to maintain. That's why magnetic lashes are an excellent alternative to a traditional strip lash because the magnetic lash is super easy to work with, even for a first time lash user! The best magnetic lashes don't sandwich your lashes between two magnets. Instead these lashes use a tacky magnetic liquid eyeliner to attach and secure the magnetic lash strip. Before you begin questioning the safety of putting magnets and magnetic liner around your eye area, it's important to note that all cosmetics are FDA regulated so anything on the market is considered safe to use for its intended purpose.
Magnetic lashes are the perfect alternative to messy strip lashes because the are completely reusable, perfect for beginners, come in a variety of styles (such as mink lashes, faux mink lashes , and cat-eye shape lashes to name a few), and give even better results than regular falsies and eyelash extensions. The tiny magnets are the perfect tool to secure the lash band all day long! If you're new to the game, then here's a suggestion: the best magnetic lashes are mink lashes. If mink lashes go against your moral practices, there are vegan options for you also.
There are only a few simple steps to follow so you can achieve the perfect lash look and elevate your beauty routine. After you've applied the rest of your beautiful eye look, apply the magnetic liner to the base of the lash line, preferably on top of a liquid liner, and then simply take your magnetic lash, set it on top of the magnetic liner, and gently press. Make sure that you trim your lash with scissors to give them a custom fit to your eye. It's that easy. No more messy glue or strip lashes that only last a few uses. Now you'll be able to have wearable lashes for any occasion. The strong magnets will even keep your flirty look and lashes on throughout a long date night. Now that there is an easy way for you to apply and wear false lashes that you can reuse over and over again, there's no excuse for you not to own a magnetic lash kit.