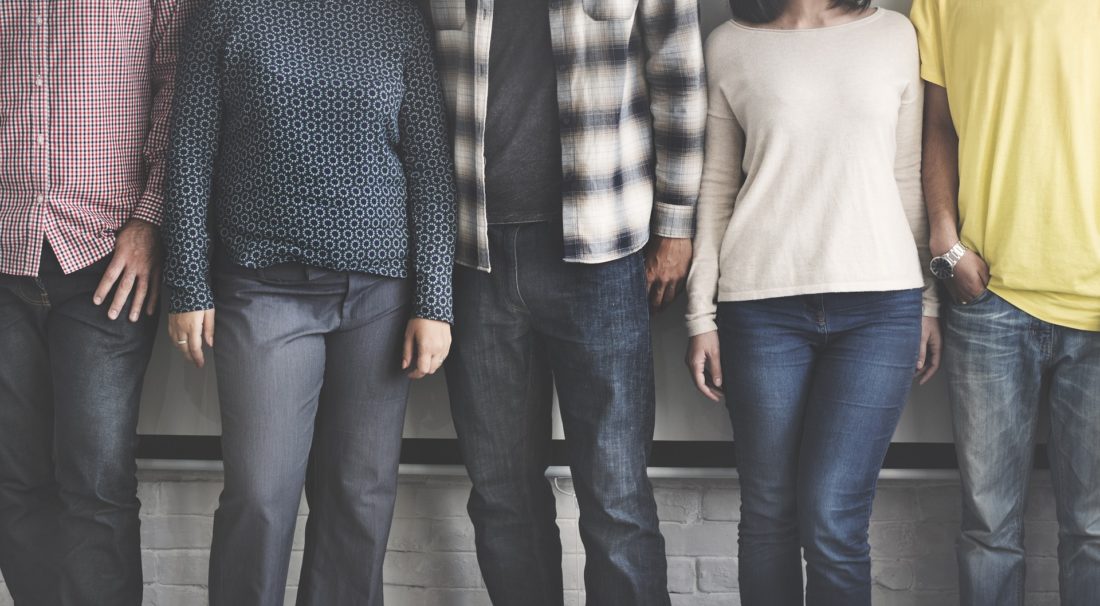 When shopping online for clothes or makeup, in most cases, the model is a different size, shape or skin tone than the buyer. Imagine seeing yourself wearing an item of clothing or checking out different shades of makeup on your face from the comfort of anywhere. Welcome to augmented reality (AR).
A very real possibility, it's why online fashion stores can't snooze on augmented reality any longer. If you're not familiar with augmented reality, it's an interactive, reality based display environment that uses the capabilities of computer-generated display, sound, text and effects to enhance the user's real-world experience.
Augmented reality combines real and computer-based scenes and images to deliver a unified but enhanced view of the world. E-commerce fashion stores can implement AR into their online platforms to give customers a preview of exactly how their products will look on them. Many e-commerce platforms aren't currently using AR, presenting early adopters with a major competitive advantage.
Advantages of Implementing AR Sooner Rather Than Later
While projections are never set in stone, AR looks to be a massive emerging market. According to AR Post, plenty of evidence points toward a significant return on investment:
Fully 66 percent of people surveyed said AR could improve their shopping experience

Between 60-70 percent of Americans understand the benefits of augmented reality devices for their daily lives

The number of AR users is projected to hit 200 million in 2018

By 2022, the number of mobile augmented reality monthly users could reach 2 billion
A great example of successful AR implementation can be found at the cosmetics company Sephora. Its application offers a visual artist tool that allows customers to "try on" makeup virtually. Sephora's visual artist app had 1.6 million visits and 45 million try-ons within the first eight weeks of its release. This is a perfect example of how AR will change how to sell makeup—but really, just about everything.
How AR Improves Online Shopping Experiences
While shopping online for cosmetics or to update your wardrobe, the pictures of the products only show so much and often leave customers wanting more. AR improves the shopping experience, because it gives the consumer those extra personal details they need to make an informed purchase.
AR saves customers time and money because they don't have to drive to each store to browse products. However, the real win for online retailers is offering more convenient shopping experiences that in turn could reduce costly return rates for e-commerce stores, which currently exceed 30 percent, per Invespcro.
AR can also make it easier for consumers to find products through visual search and image recognition. In fact, 69 percent of customers expect to have access to AR apps from the stores they love to shop over the next six months. Will yours offer one?
AR Investment Will Payoff for Ecommerce Stores
E-commerce businesses have a lot to gain from implementing AR into their platforms, mostly through increased customer traffic and sales. According to data from RetailPerceptions, 40 percent of people would pay more for a product if they could test it in AR first. Sixty-one percent of shoppers prefer to shop at stores that offer AR over stores that don't, and 71 percent would shop a retailer more often if they offered AR.
According to AdsReality, the real-time dynamics of AR technology combined with its deep level of engagement ensures retailers can quickly see a return on investment. The latest technology provides an analytics platform providing a wide range of live metrics, including conversion data.
For online fashion and cosmetics stores, AR will quickly become a factor in the shopping experience. E-retailers adding AR into their platforms now will gain a leg up on their competition, improve customer experiences and see favorable returns on their investment. It'll also just be plain fun.